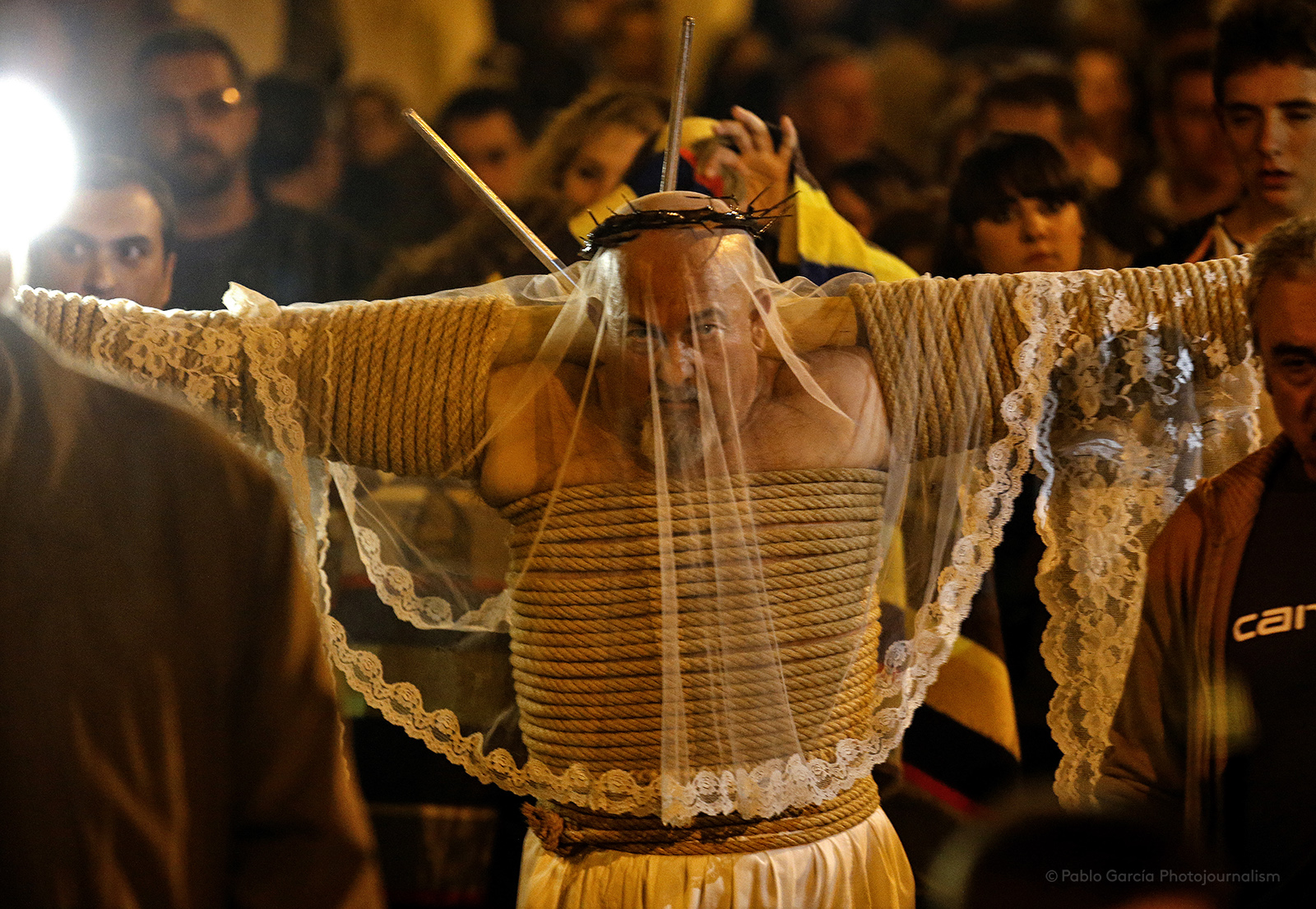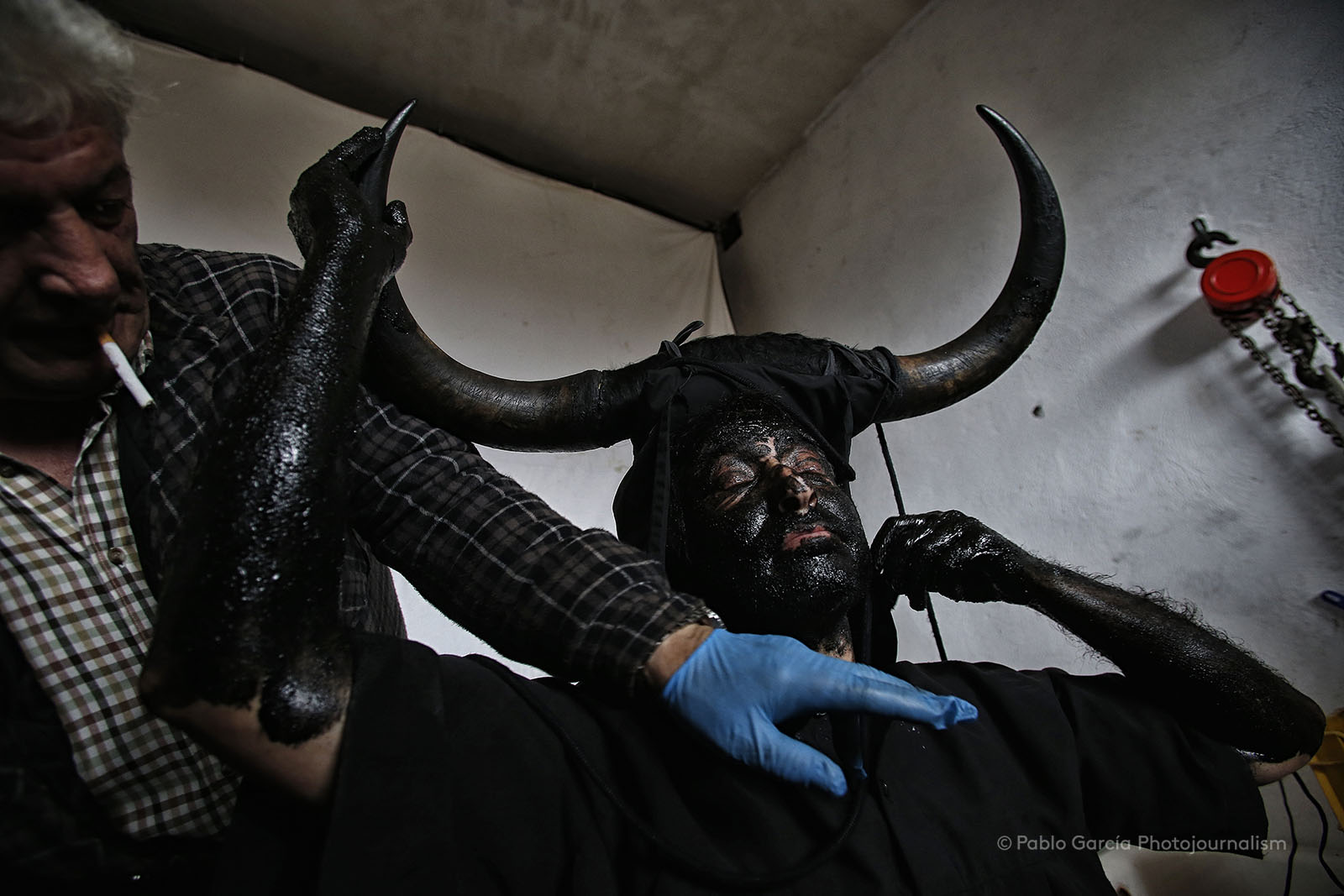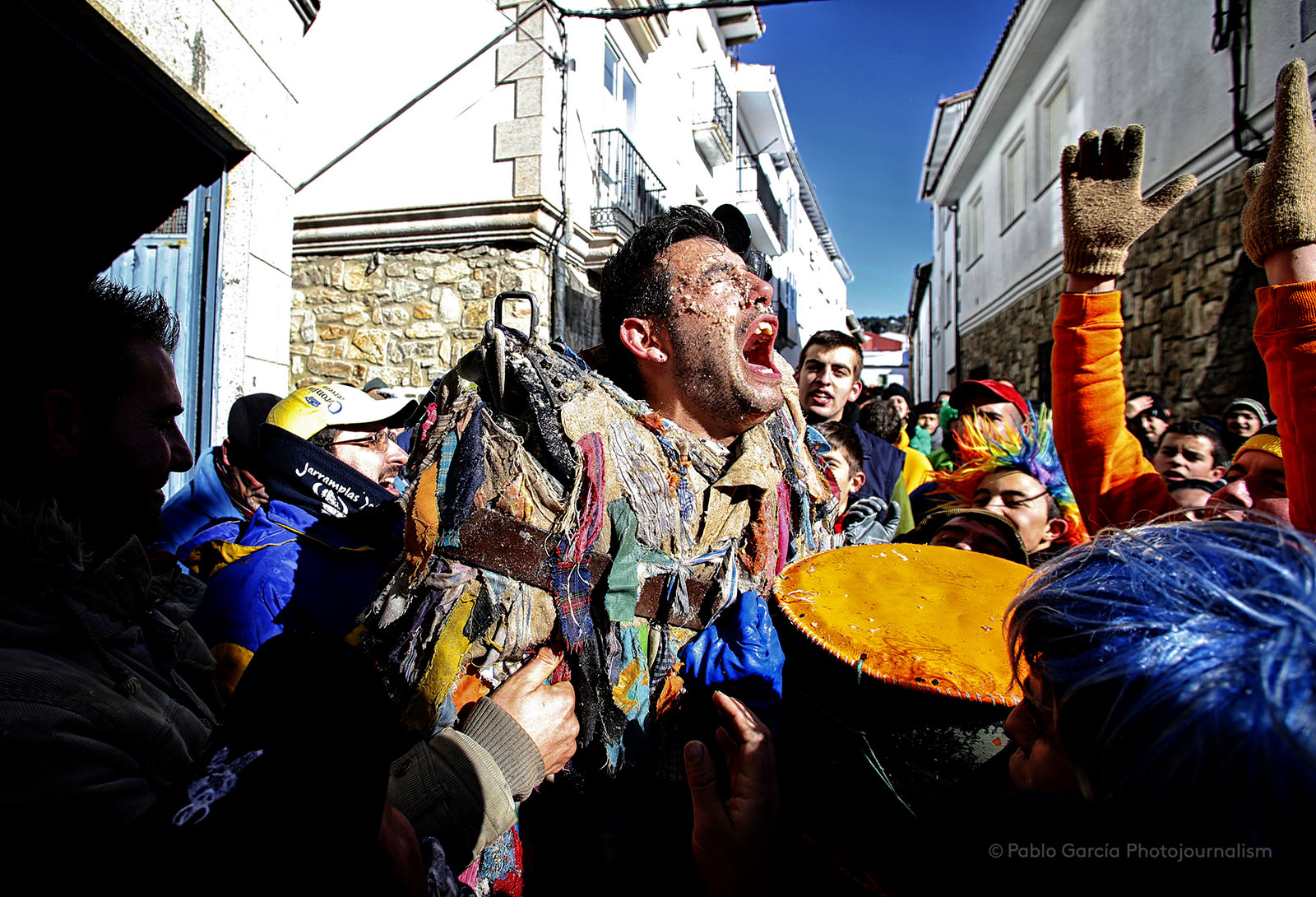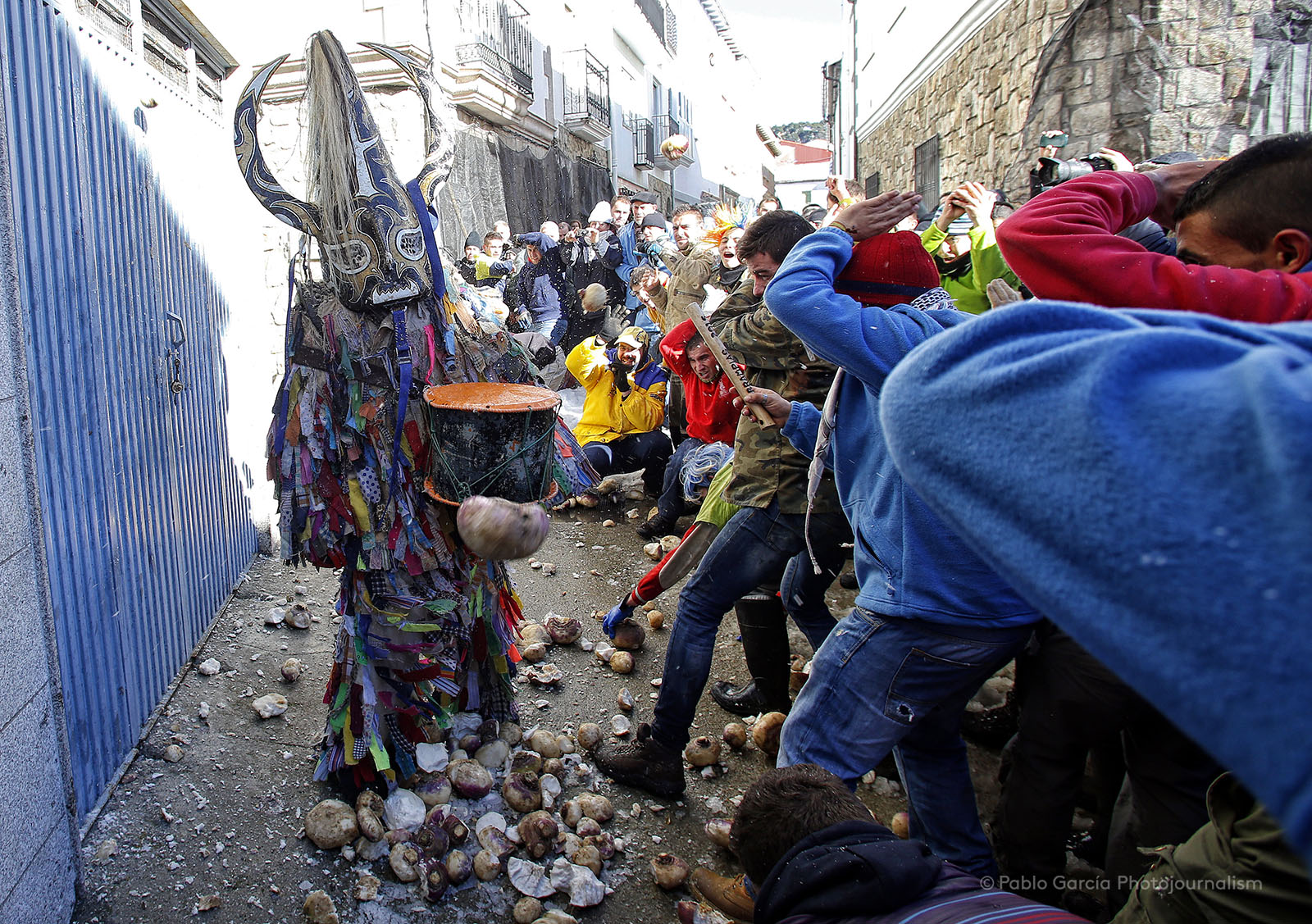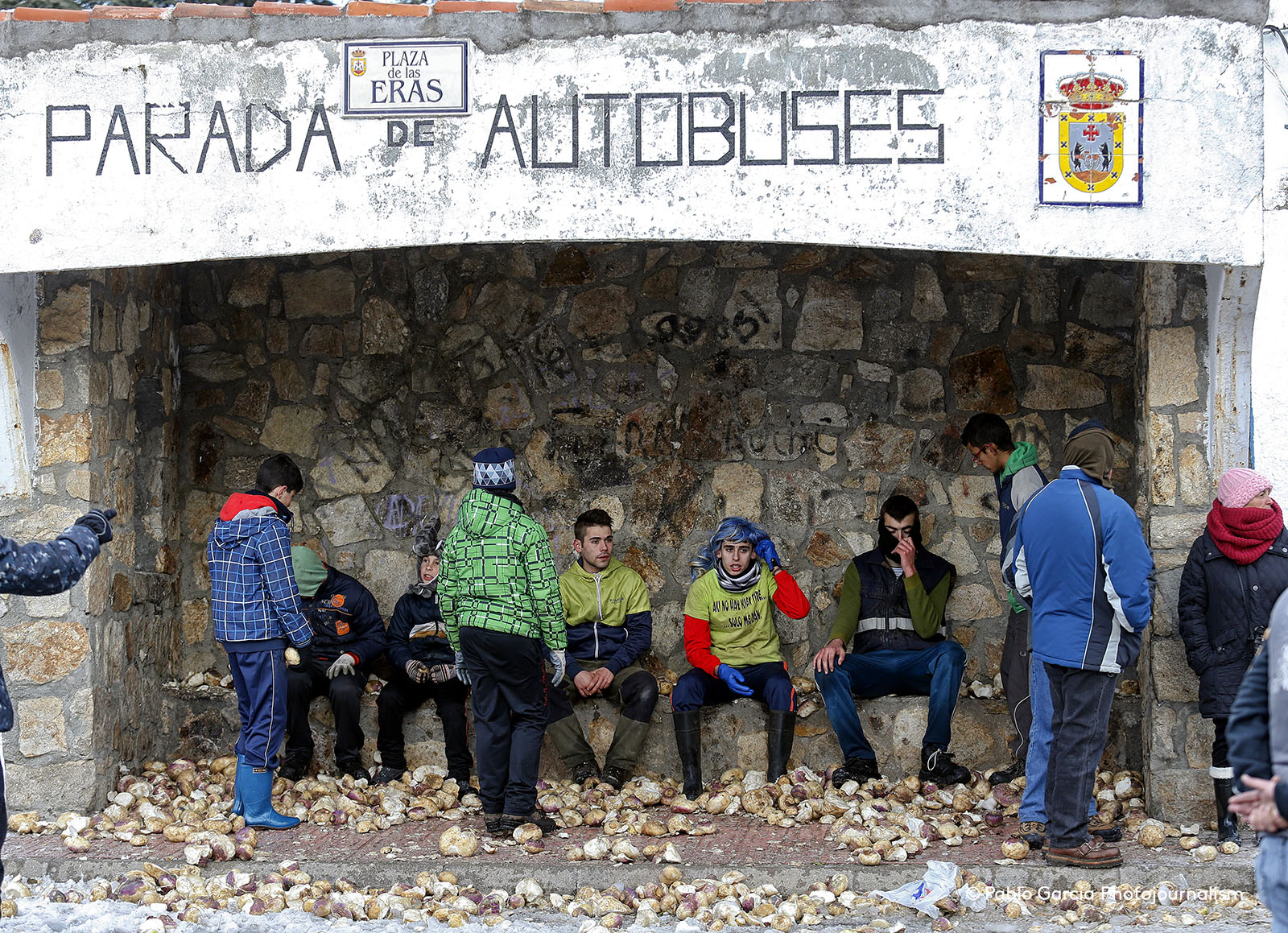 Los Empalaos
Los Empalaos es una tradición del pueblo de Valverde de la Vera que se remonta al Siglo XVI en el que personas del pueblo con el fin de cumplir una promesa recorren en Via Crucis las calles del pueblo descalzos, sobre sus hombros llevan un timón de arado sujeto por una soga de esparto que le recorren todo el pecho y los brazos desnudos. Una enagua blanca le cubre de cintura para abajo y de sus brazos penden unas vilortas, con tres aros cada una y una toga, simbolizando un cruzificado. Un velo blanco coronado por una corona de espinas le cubre el rostro, sobresaliendo por detrás de su cabeza dos espadas cruzadas. Todo el recorrido se hace en silencio absoluto y cuando ha pasado la medianoche.
The Empalaos is a tradition of the town of Valverde de la Vera that goes back to the sixteenth century in which people from the village in order to fulfill a promise Via Crucis walking in the streets of the village barefoot, carrying on their shoulders a plow subject by a rope of straw that will run throughout the chest and arms bare. A white petticoat covering him from the waist down and his arms hanging a vilortas, with three rings each and a toga, symbolizing a cruzificado. A white veil crowned with a crown of thorns covers her face, standing behind his head two crossed swords. The whole tour is done in silence and when it has passed midnight.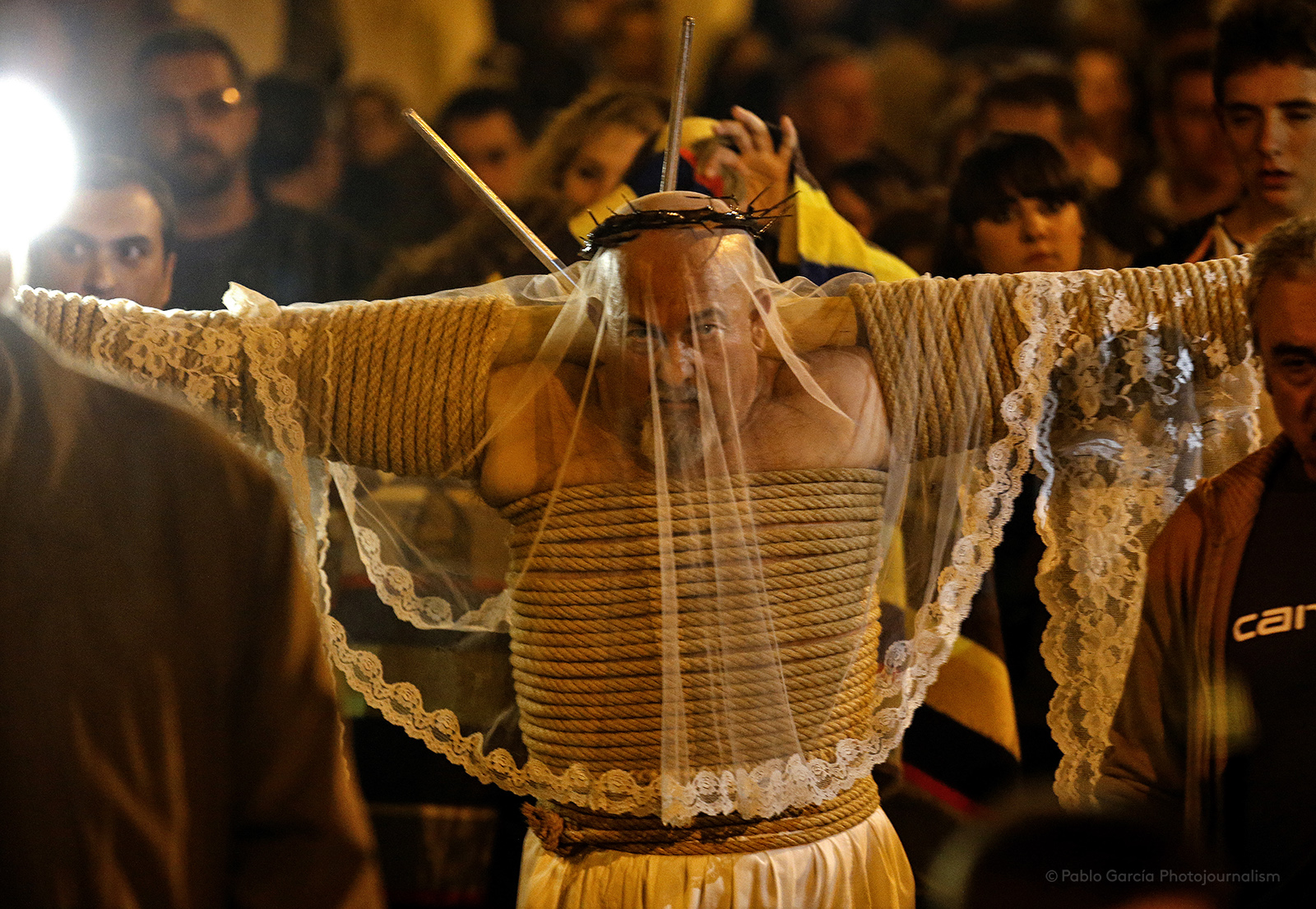 Danzantes
Durante los días de3,4 y 5 de diciembre se celebra en el pueblo de Guijo de Santa Bárbara en la provincia de Cáceres la fiesta patronal en la que unos danzantes recorren el pueblo al son de un tamboril y el pito. En las dos plazas por las que transcurre el recorrido paran para hacer el baile típico que gira en torno a un palo que se va enfundando con diferentes tiras de colores
During the days of 3.4 and 5 December is celebrated in the village of Guijo de Santa Barbara in the province of Caceres the fiesta in which some dancers through the town to the sound of a drum and the whistle. In both places through which runs the tour stop to the typical dance that revolves around a stick to be sheathed with different colored strips
DIABLOS DE LUZÓN
Fiesta típica de este pequeño pueblo de Guadalajara en el que las gentes del pueblo se visten de diablos y van persiguiendo a las personas que no están disfrazadas. Se encuentra situado a pocos kilómetros de la gélida Molina de Aragón. La fiesta comienza sobre las 4 de la tarde y el ambiente del pequeño pueblo se vuelve mágico con los diablos paseando por las estrechas callejuelas.
Typical celebration this small town of Guadalajara in which the townspeople dress as devils and go chasing people who are undisguised. It is located a few kilometers from the Molina de Aragón gelida. The party starts at around 4 pm and the small town atmosphere becomes magical with devils wandering the narrow streets.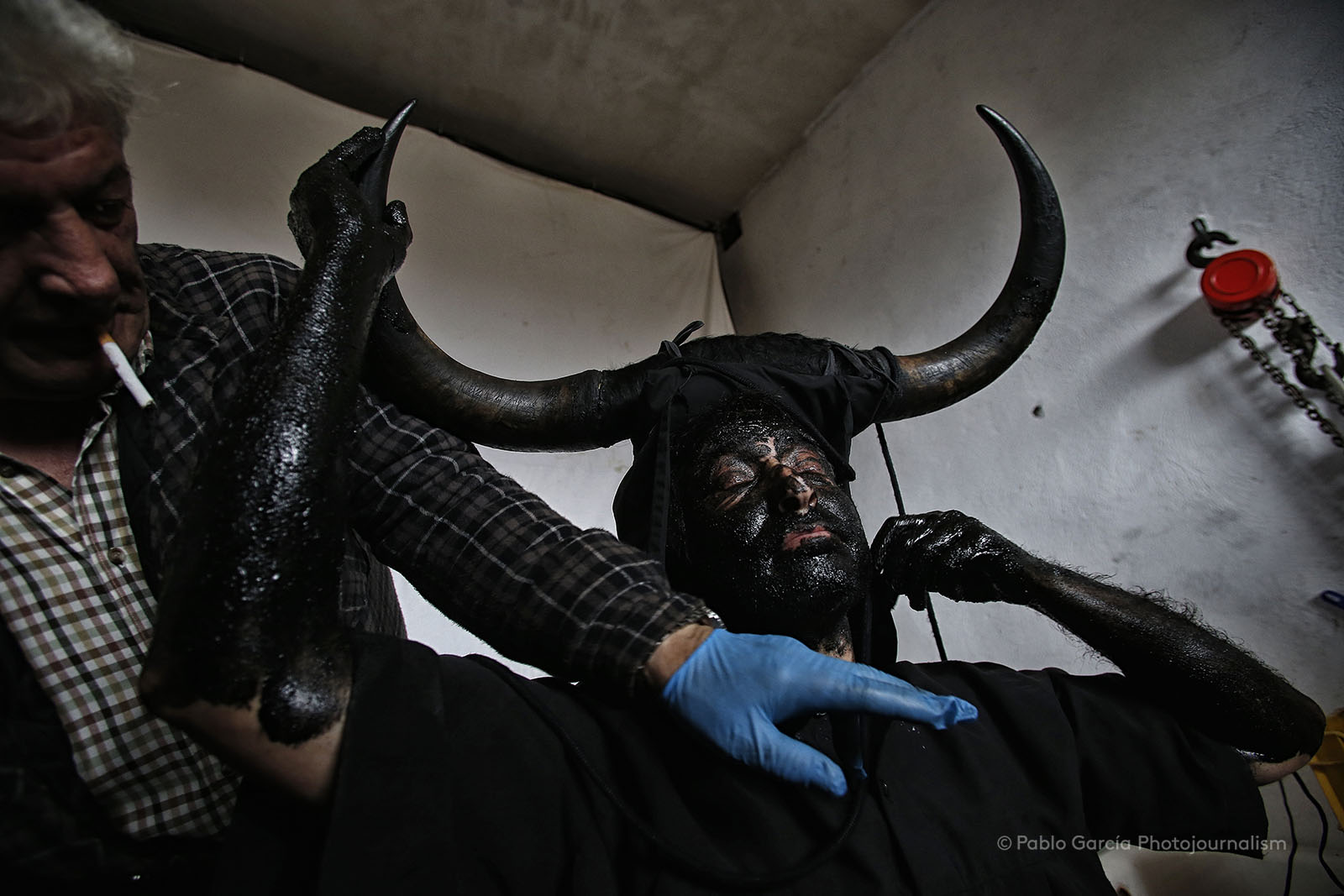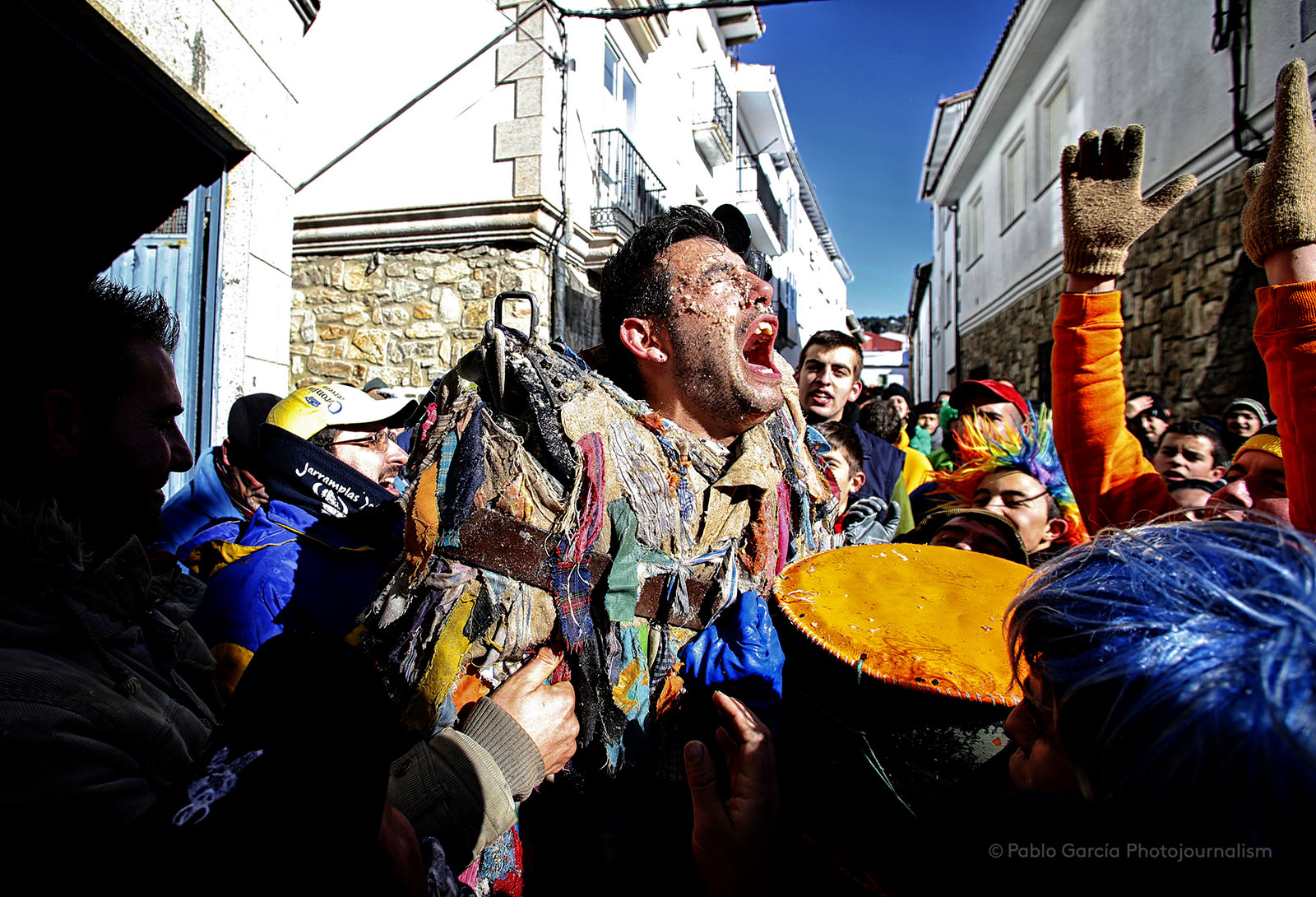 JARRAMPLAS
El Jarramplas es una tradición del pueblo extremeño de Piornal, que se celebra los días 19 y 20 de enero de cada año.
Jarramplas es un personaje vestido con una chaqueta y pantalón de los que cuelgan una multitud de cintas multicolores, la cabeza va cubierta con una máscara cónica de fibra de vidrio que contiene dos cuernos y una gran nariz. Jarramplas, hace un recorrido por la calles del pueblo tocando un tamboril, a la vez que los vecinos le tiran nabos, se calcula que unos 40000 kilos entre los dos dias, porque la tradición cuenta que el Jarramplas era un ladrón de ganado. La gran lluvia de impactos ha hecho que en los últimos años la persona encargada de su representación lleve bajo el traje una armadura de fibra de vidrio o de carbono para amortiguar los golpes. El recorrido por las calles es impredecible y la fiesta dura mientras el Jarramplas aguante los impactos recibidos.
The Jarramplas is a tradition of the frontier town of Piornal, held on 19 and January 20 of each year. Jarramplas is a character dressed in a jacket and trousers hanging from a multitude of multicolored ribbons, the head is covered with a conical fiberglass mask containing two horns and a big nose. Jarramplas, takes us through the streets of the town playing a tambourine while the neighbors will throw turnips, an estimated 40,000 kilos between the two days, because tradition has it that the Jarramplas was a cattle rustler. The heavy rain has caused shock in recent years the person in charge of representation bring suit under the armor of fiberglass or carbon to absorb shock. The journey through the streets is unpredictable and party hard while endurance Jarramplas impacts received.