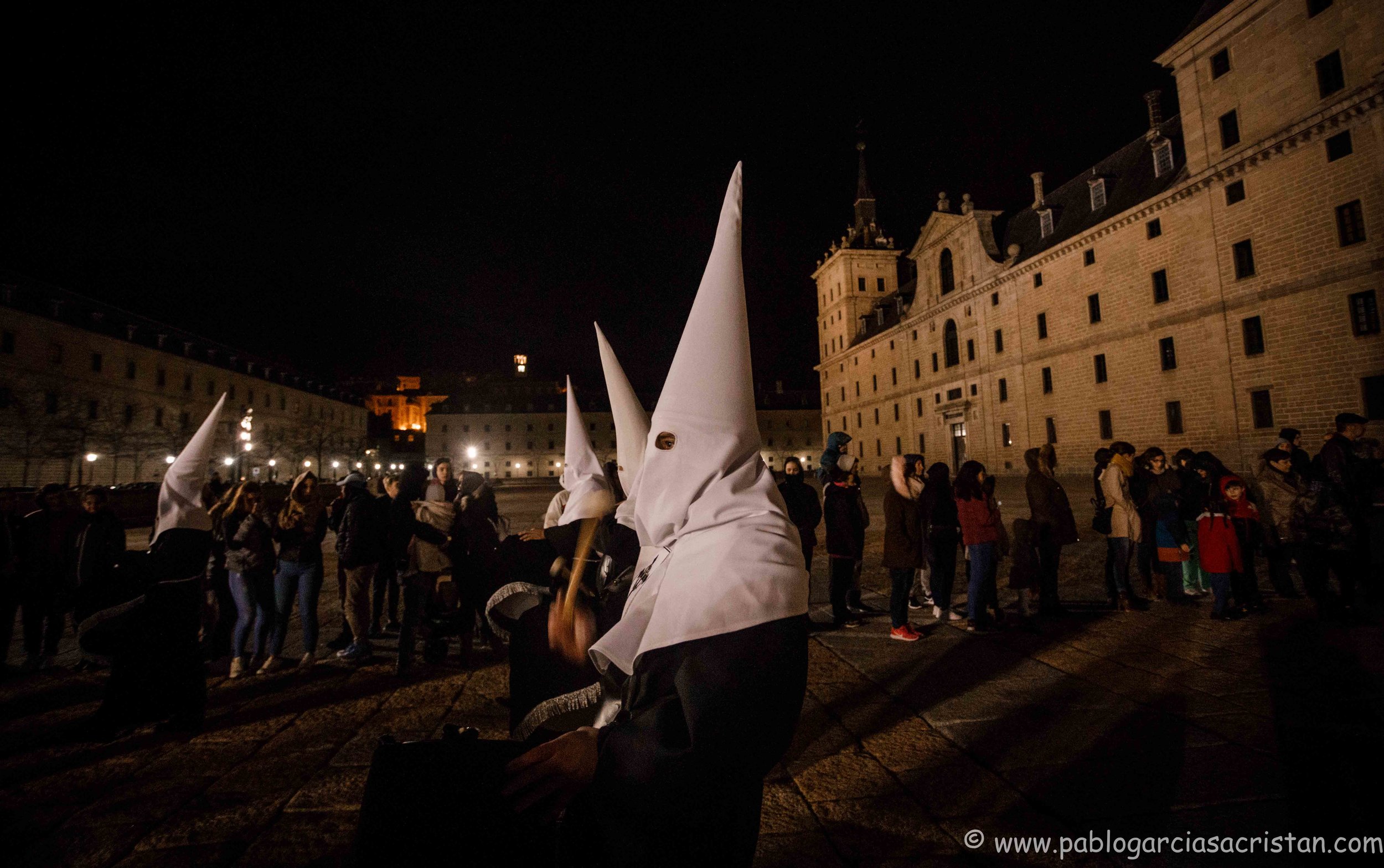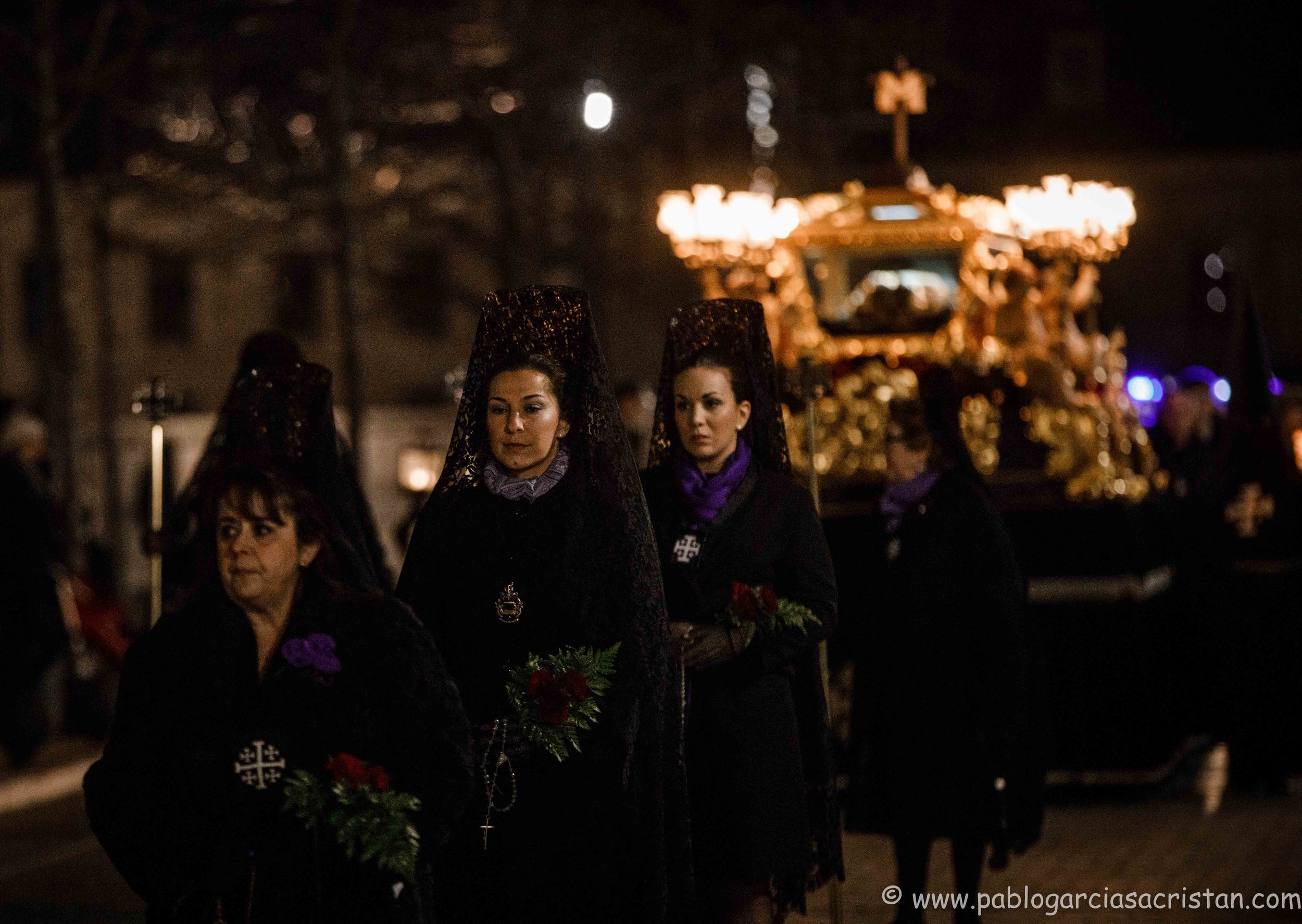 MONASTERIO DE EL ESCORIAL.
El miércoles al caer la noche se celebra en San Lorenzo de El Escorial, la procesión del Santo Sepulcro, en el que procesional un cristo yacente, durante la semana santa, dicha procesión sale desde el monasterio que pone nombre al pueblo y recorre las principales calles del pueblo dejando unas imágenes únicas que te trasladan a otras épocas pasadas con la mezcla de la arquitectura, la tenue iluminación de las calles y el silencio del paso solamente roto por el sonido de los tambores.
Pablo García
San Lorenzo de El Escorial.
Marzo 2018.
MONASTERY OF EL ESCORIAL.
On Wednesday evening, the procession of the Holy Sepulcher takes place in San Lorenzo de El Escorial, in which a reclining Christ is processional, during Holy Week, the procession leaves from the monastery that names the town and goes through the main streets of the town leaving some unique images that take you to other past times with the mixture of architecture, the dim lighting of the streets and the silence of the passage only broken by the sound of the drums.
Pablo García
San Lorenzo de El Escorial.
March 2018.