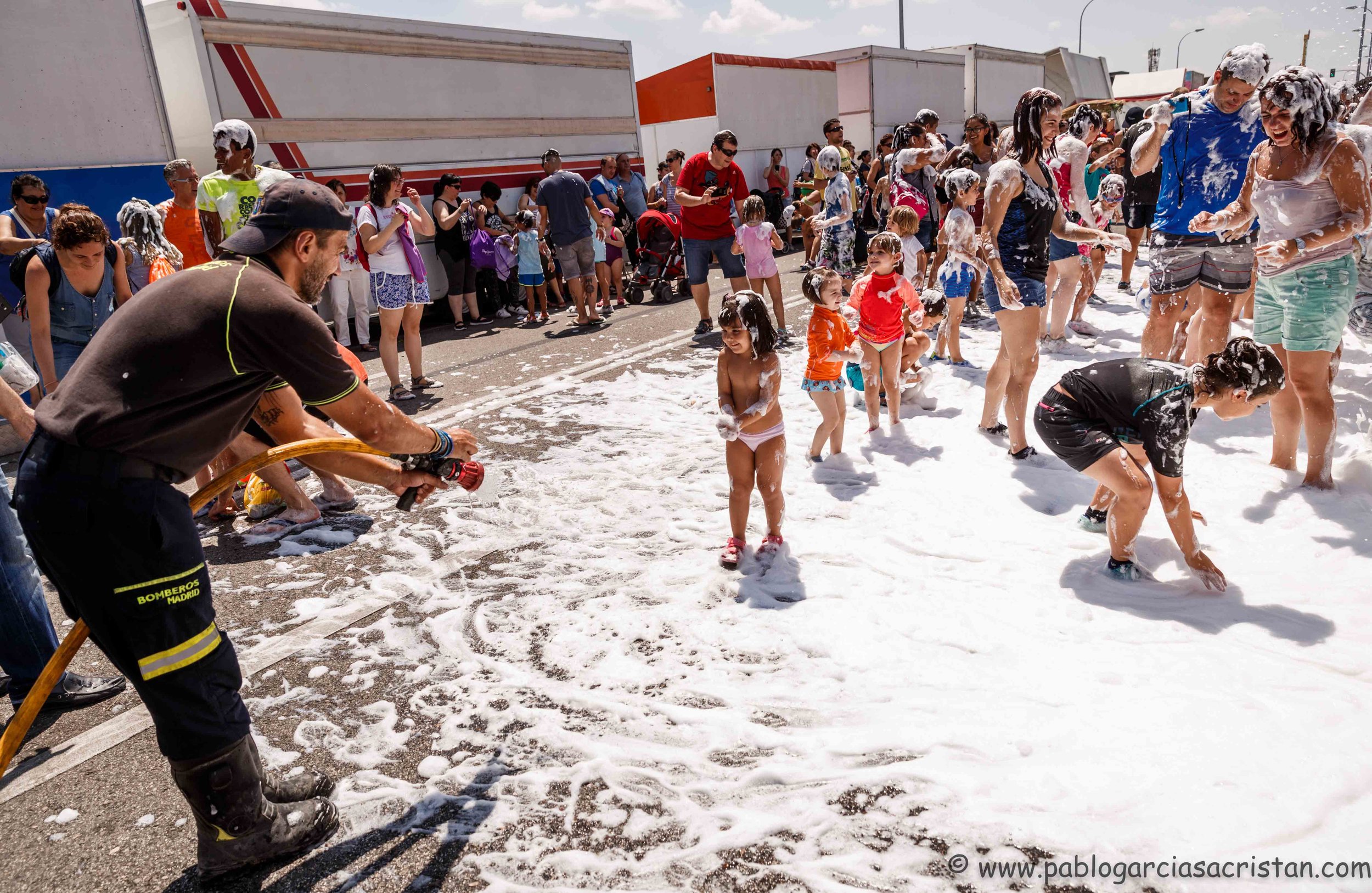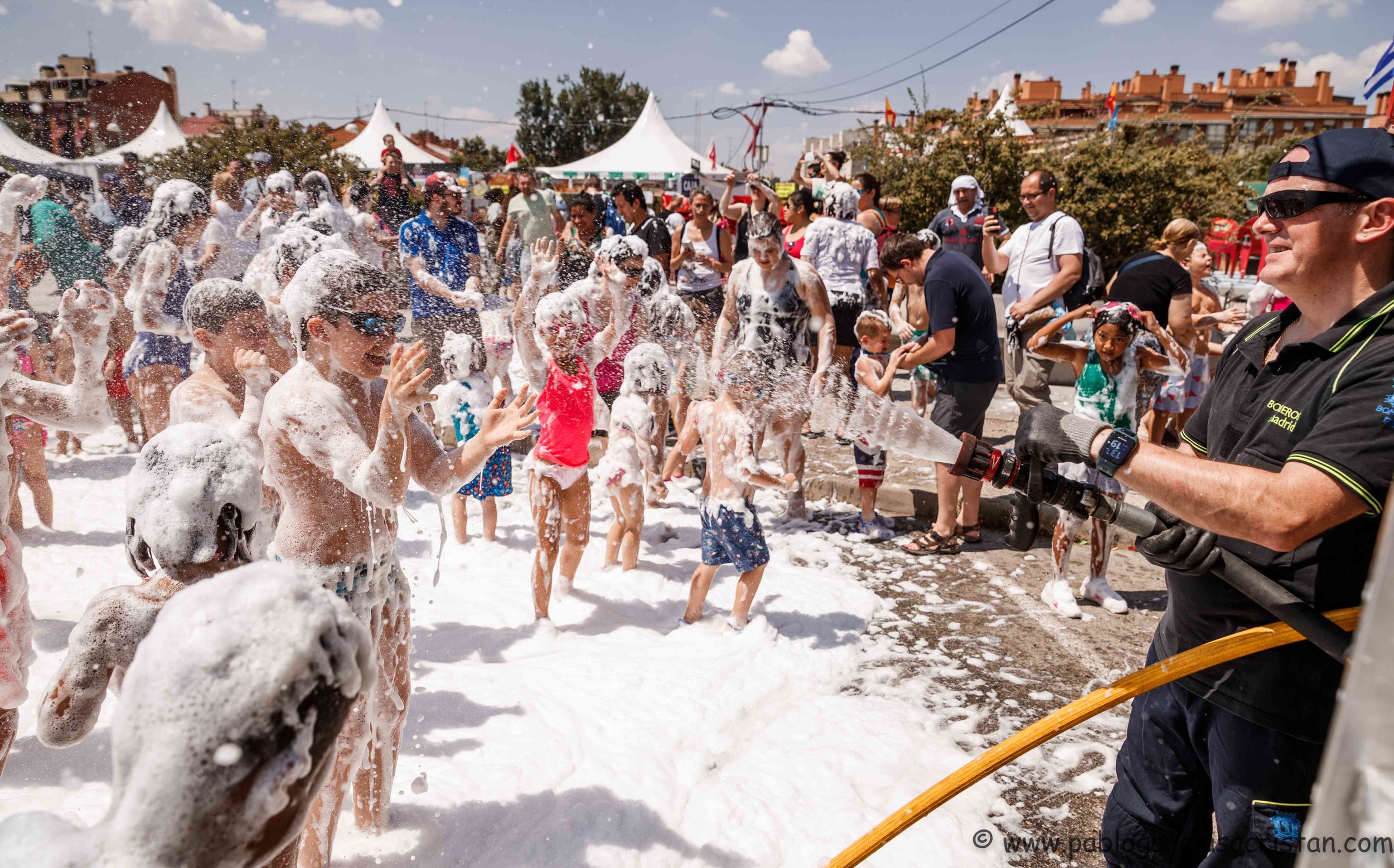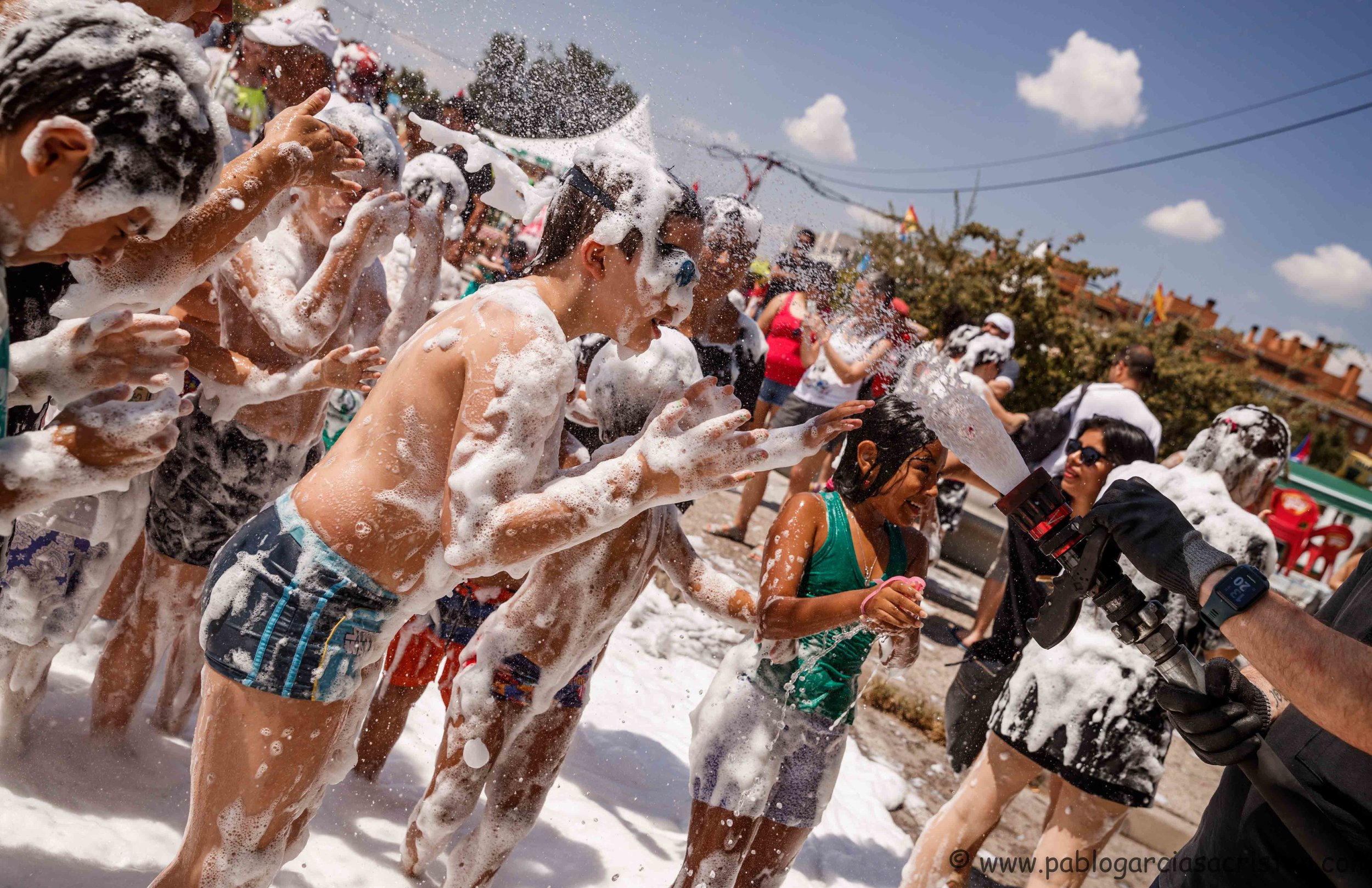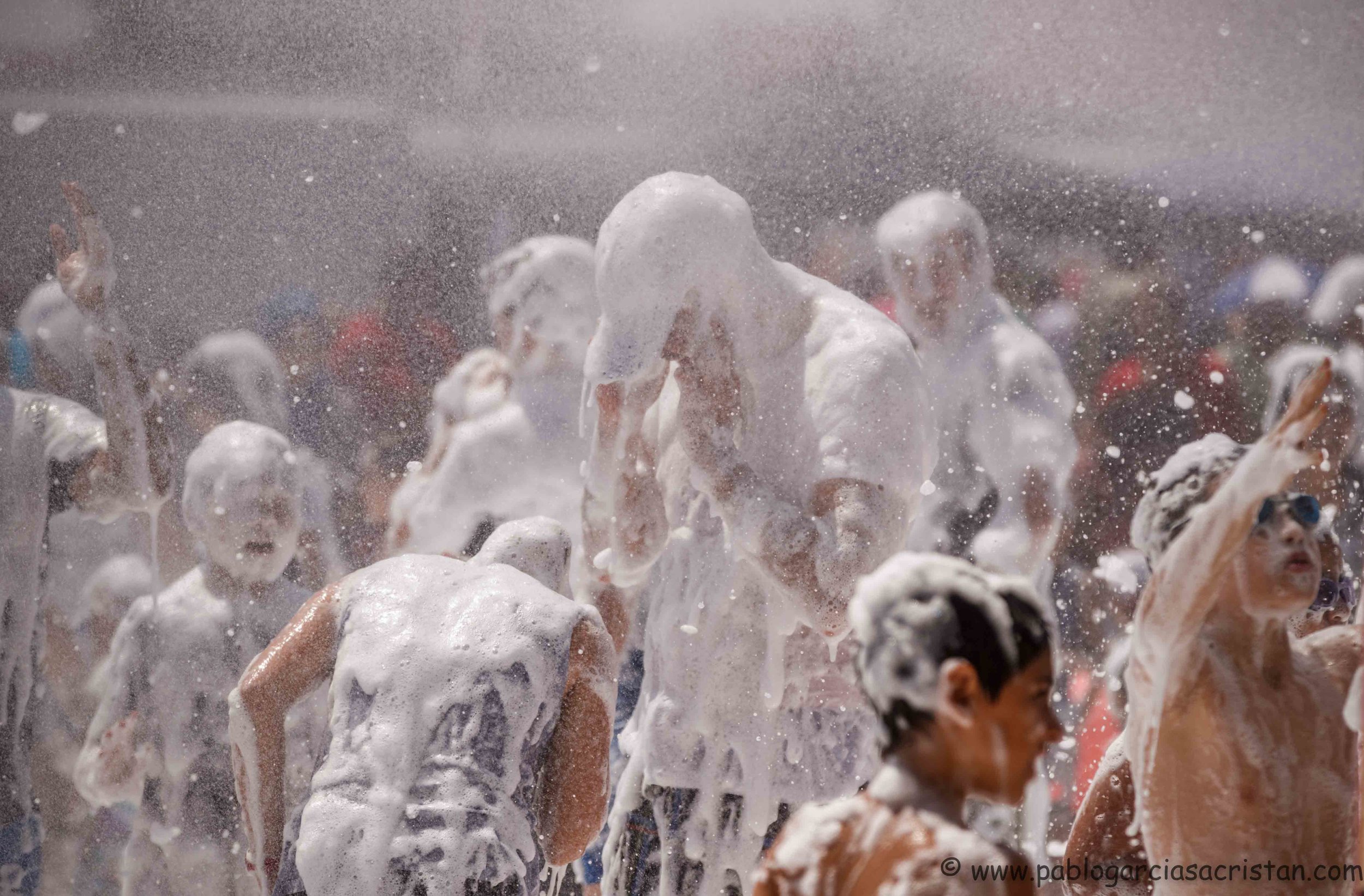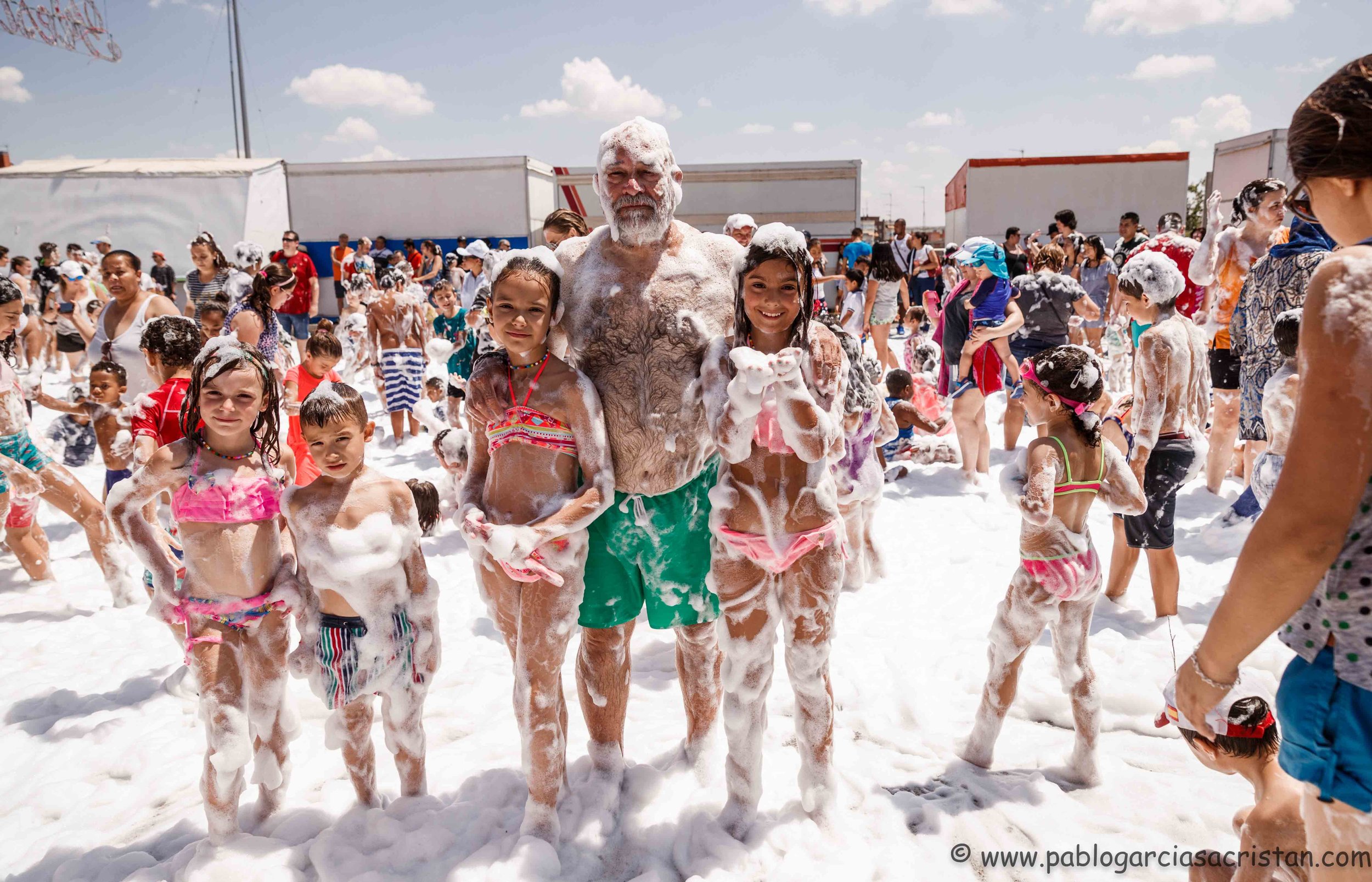 HACIENDO BARRIO.
Estamos en julio, en Villaverde Bajo, en el sur de Madrid, zona de diferentes barrios todas con un denominador común, que es la lucha de sus vecinos por la vida, en las fiestas de nuestro barrio uno de los eventos estrellas para los niños y niñas del barrio es la fiesta de la espuma que gracias a los bomberos del ayuntamiento de Madrid se lleva a cabo la mañana del domingo.
Este año no ha sido para menos y todos y cada uno de los asistentes han disfrutado de la espuma y agua lanzada desde el camión de los bomberos que han hecho las delicias de los más pequeños en unas fiestas populares que cada vez van contando con más arraigo entre los vecinos y asociaciones del barrio.
Pablo García.
Julio, 2018.
Villaverde Bajo.
Madrid
MAKING NEIGHBORHOOD.
We are in July, in Villaverde Bajo, in the south of Madrid, area of different neighborhoods all with a common denominator, which is the struggle of their neighbors for life, in the festivities of our neighborhood one of the star events for children and Girls of the neighborhood is the party of the foam that thanks to the firemen of the city council of Madrid takes place on Sunday morning.
This year has not been for less and each and every one of the attendees have enjoyed the foam and water released from the truck of the firemen that have delighted the little ones in a popular festivities that are increasingly getting more rooted among neighbors and neighborhood associations.
Pablo García.
July, 2018
Villaverde Bajo.
Madrid