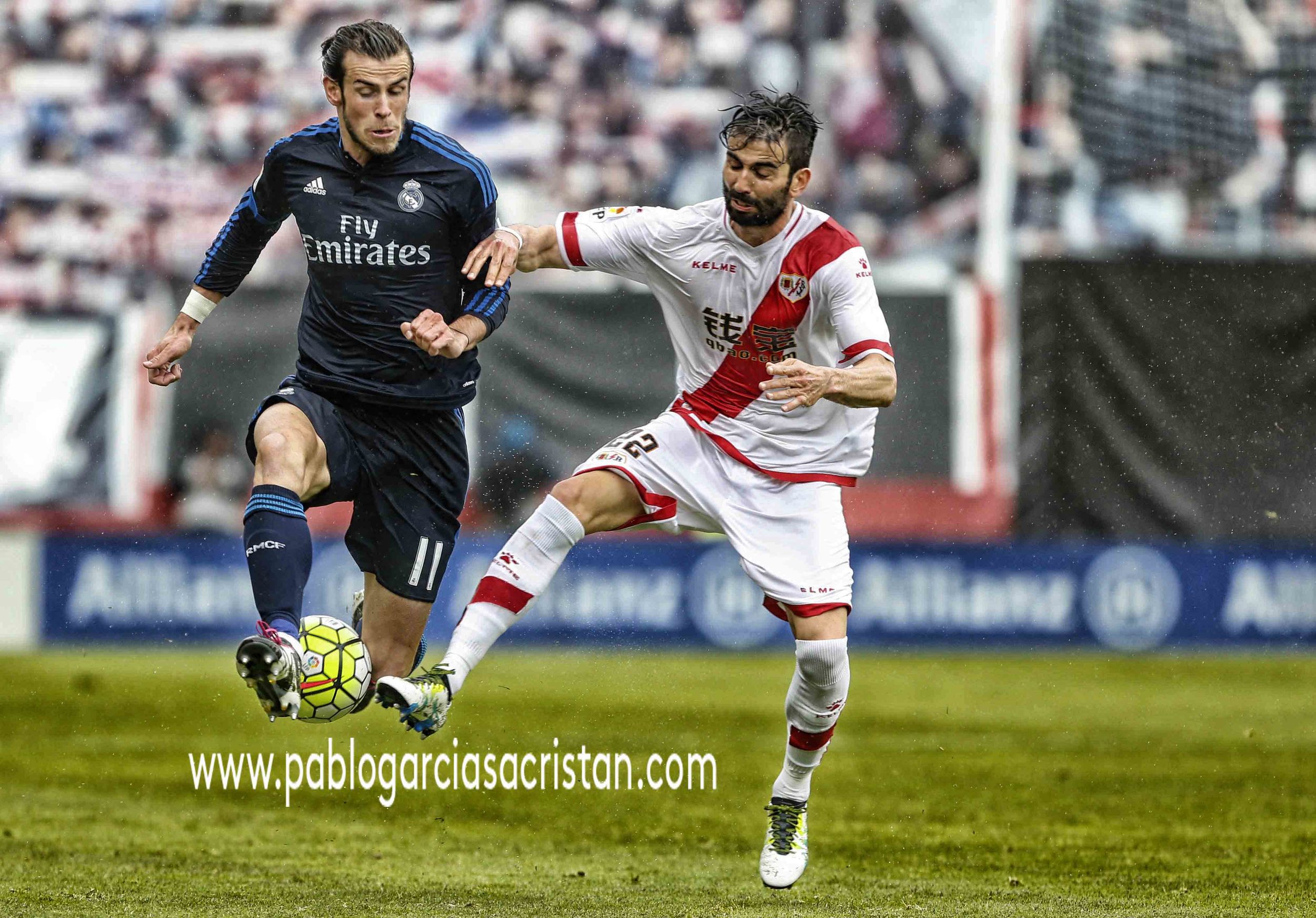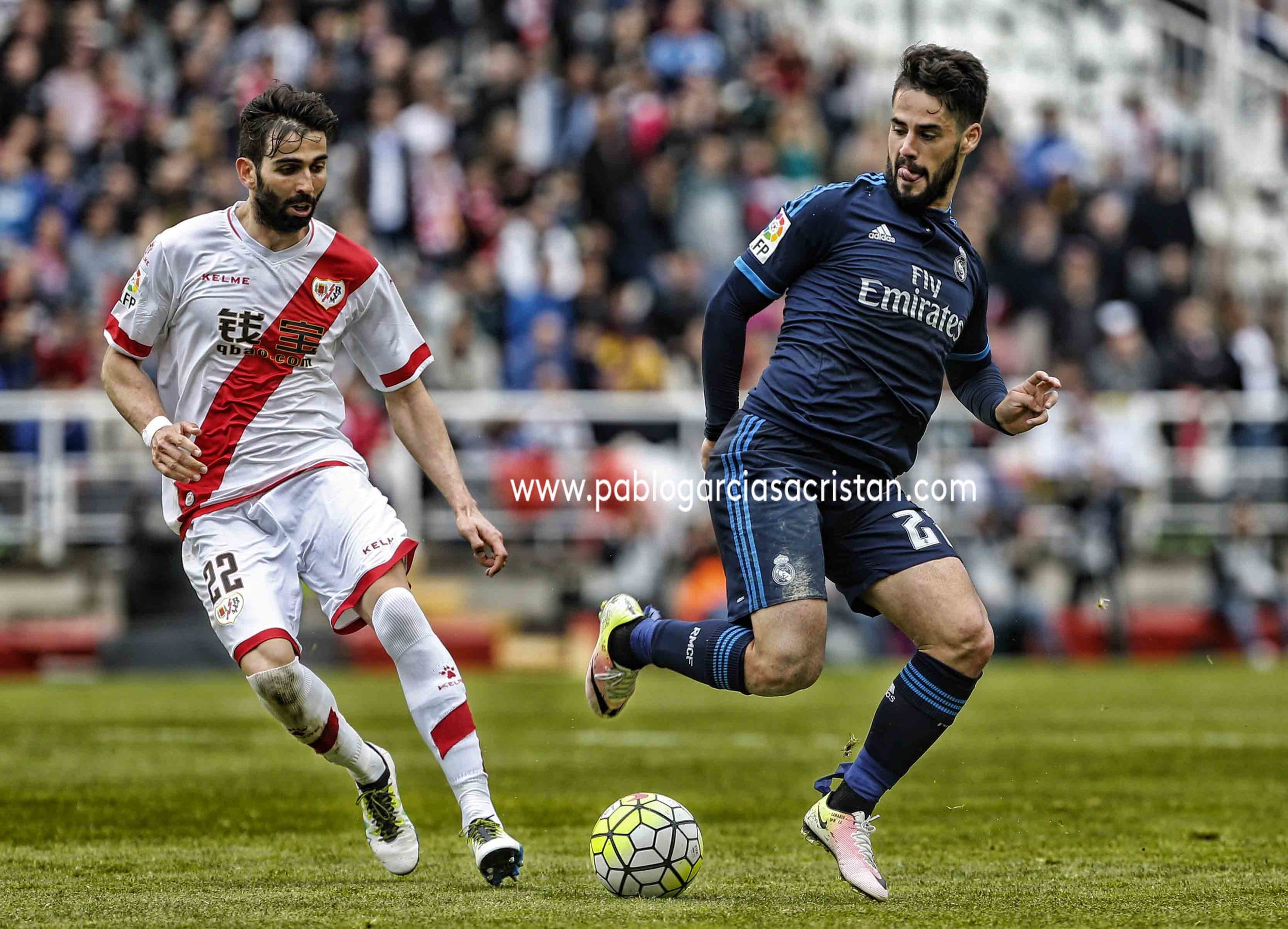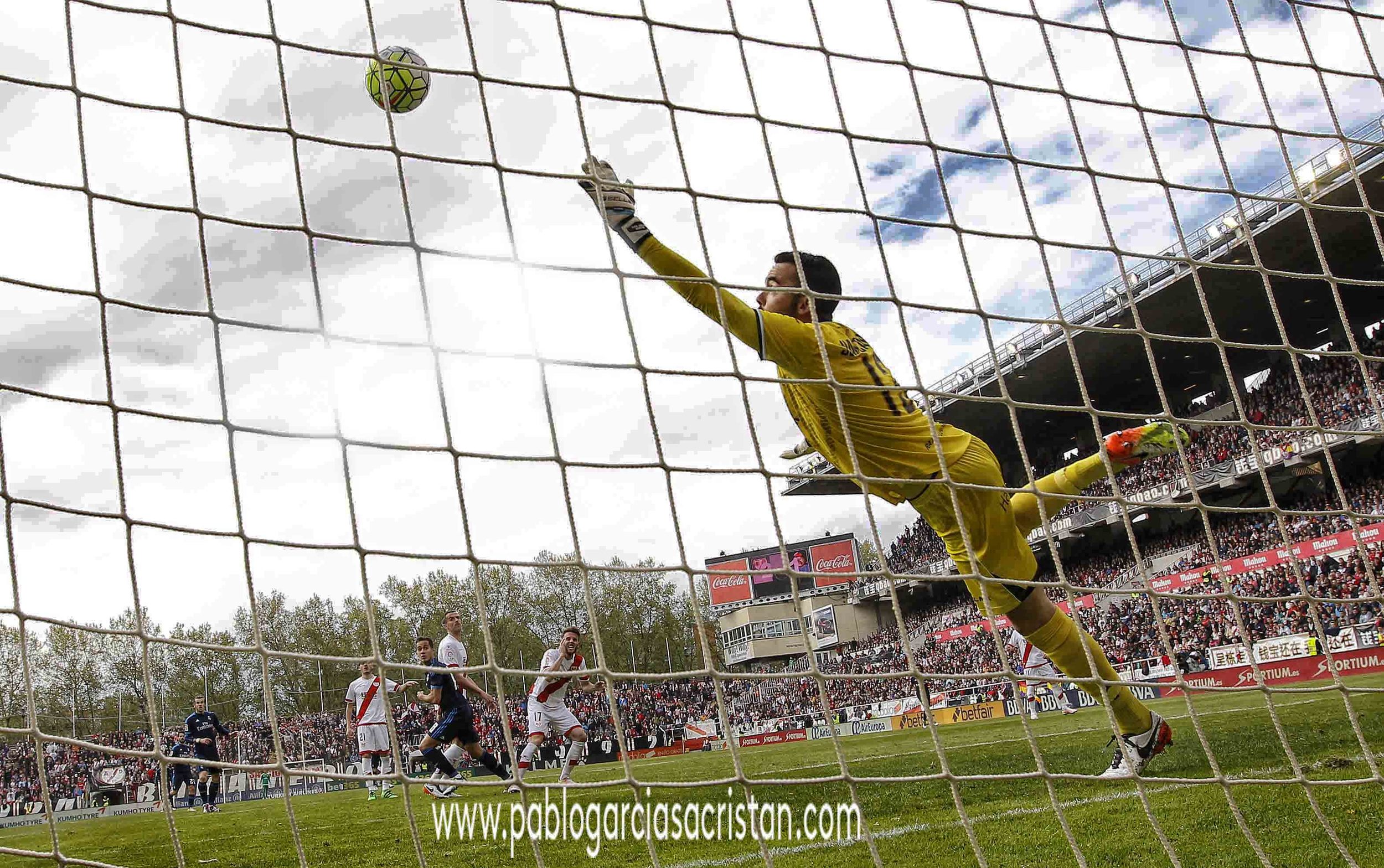 LA LUCHA POR LA LIGA.
Rayo 2 – Real Madrid 3.
Justo a la hora del comienzo del partido, empezada un diluvio en forma de tormenta caída del cielo que el equipo local transformaba en vendaval de juego y sorprendía al Real Madrid y a los aficionados presentes que habían disfrutado de una mañana soleada. Adelantándose por dos veces en el marcador el Rayo ponía el partido muy complicado para que el equipo visitante se mantuviera enganchado a la liga.
El Real Madrid es un equipo que nunca se rinde ante las adversidades y coincidiendo con que la tormenta estaba amainando empezó su reacción en forma de juego vertical y dinámico mirando hacia la portería rival sobre todo, protagonizado por Lucas Vázquez y Bale que sacó sus galones de estrella del equipo y marcó dos goles, uno de cabeza y otro finalizando una arrancada espectacular y batiendo a Juan Carlos en un mano a mano que suponía el 2-3 y la victoria del conjunto visitante en un estadio en el que siempre sufre mucho. Justo después del tercer gol del Real Madrid y ya en los últimos minutos del partido, la lluvia volvió a hacer acto de presencia y con ella alguna ocasión del Rayo que supo defender muy bien Keylor Navas.
THE FIGHT FOR THE LEAGUE.
Rayo 2 - Real Madrid 3.
Just when the match starts, started a flood in the form of storm fall from heaven the home team transformed into Gale game and surprised the Real Madrid fans present who had enjoyed a sunny morning. Anticipating twice to score the Lightning put the very difficult for the visiting team kept hooked to the league match.
Real Madrid is a team that never gives in adversity and coinciding with the storm was subsiding began his reaction as vertical and dynamic game facing especially the goal, starring Lucas Vázquez and Bale who brought his stripes star team and scored two goals, one head and another ending a spectacular snatch and beating Juan Carlos in a dogfight posed 2-3 victory visitor and set in a stadium that always suffers a lot. Just after the third goal for Real Madrid and now in the last minutes of the game, rain again make an appearance and with it occasion Rayo successfully defended well Keylor Navas.
Abril de 2016.
Vallecas.
Pablo García