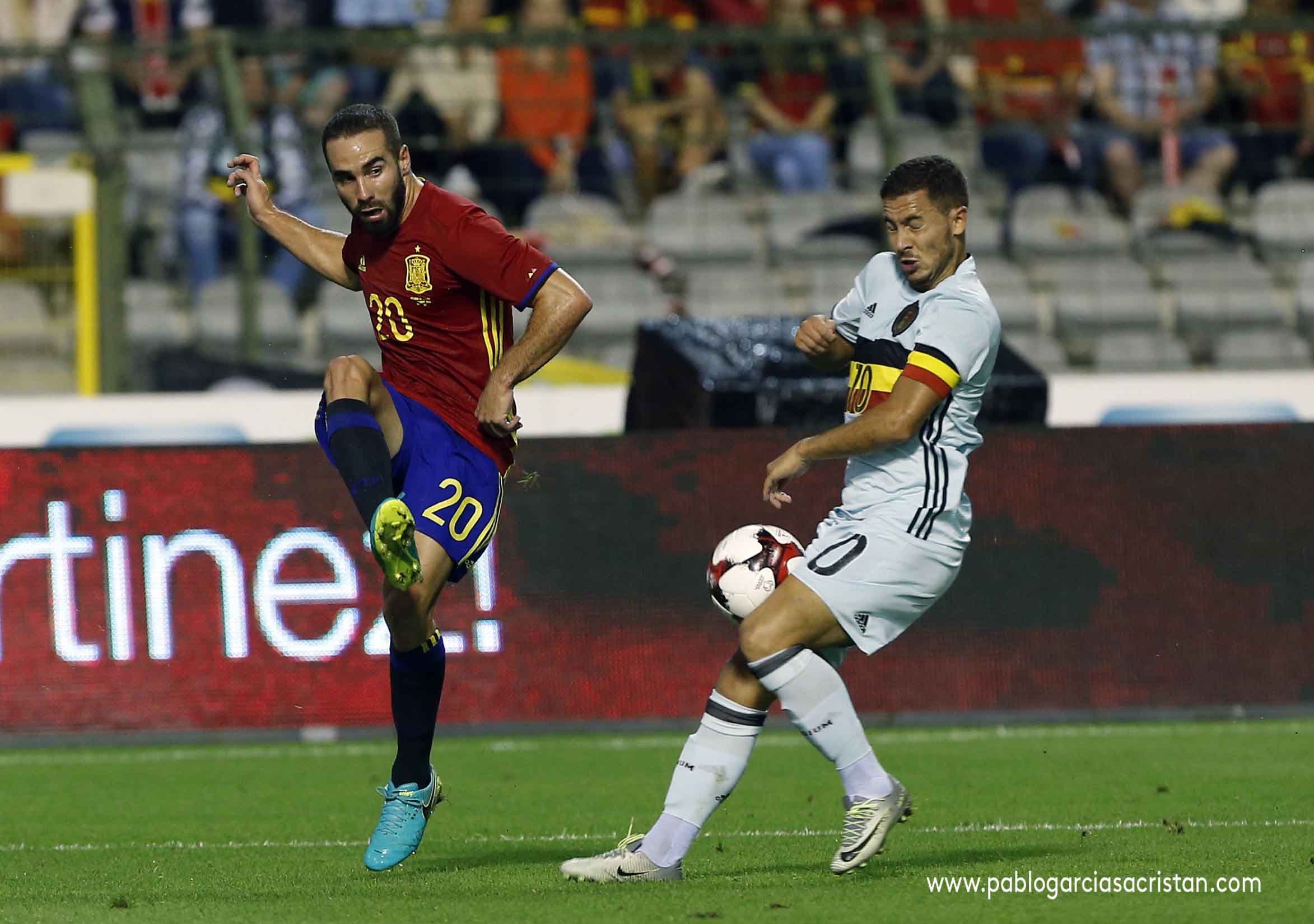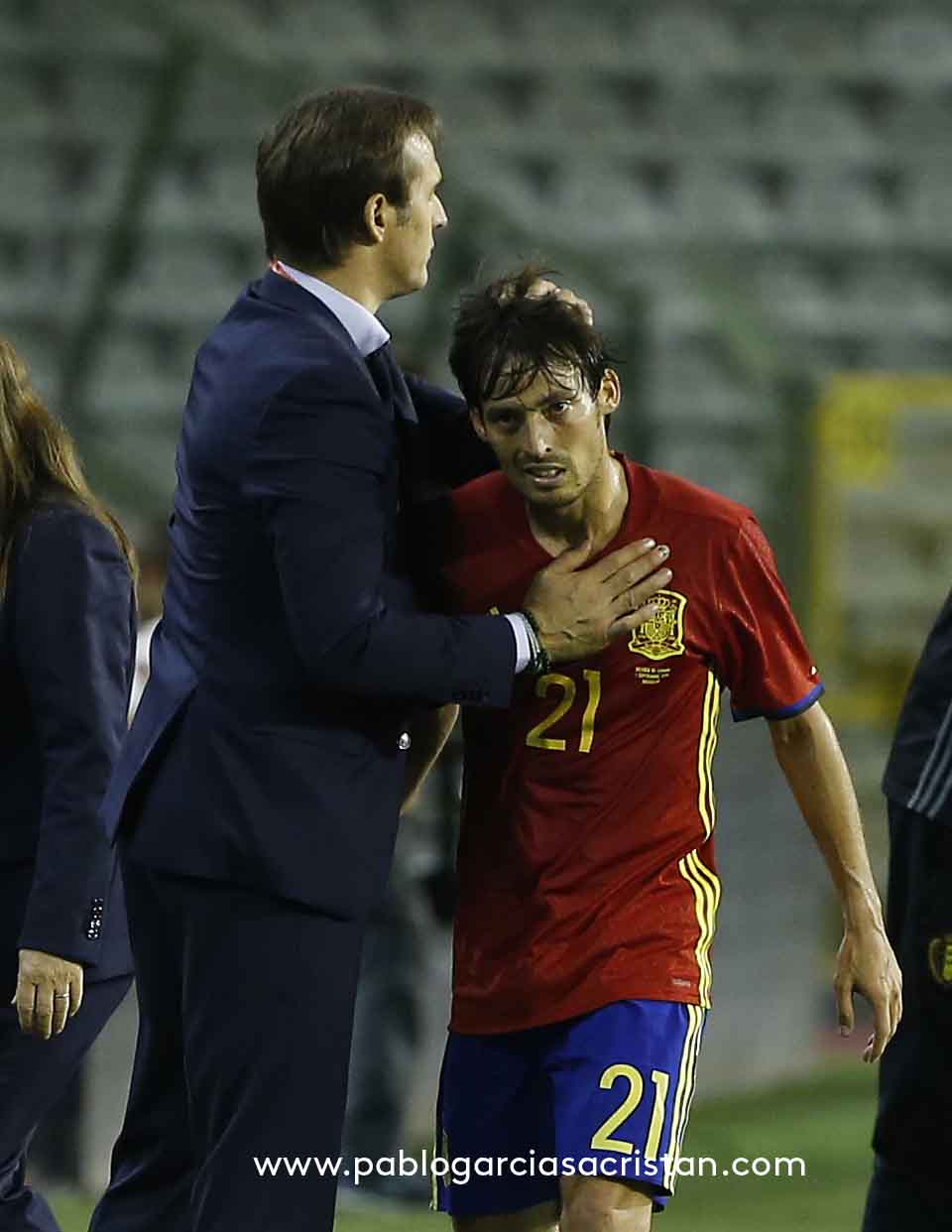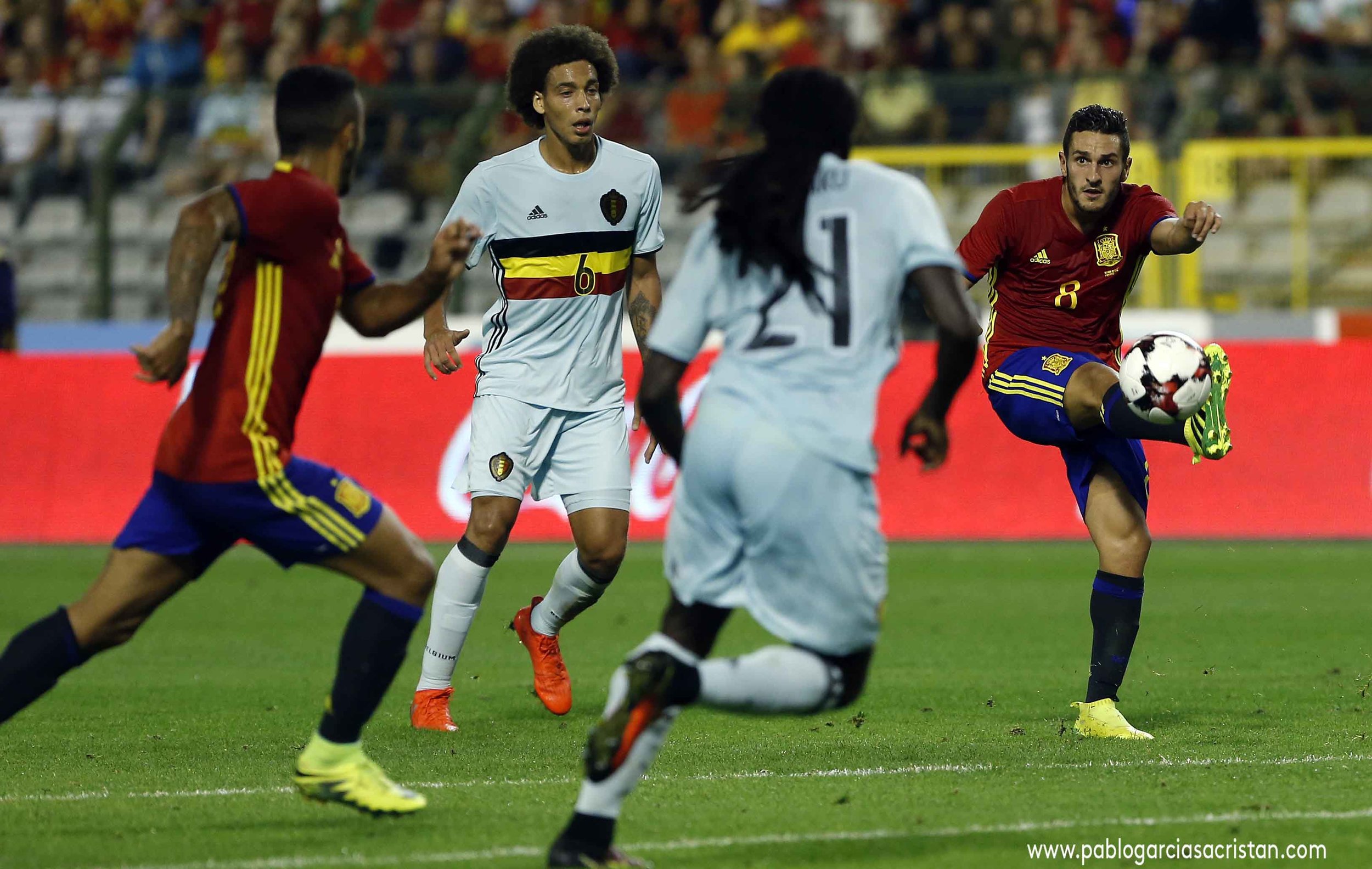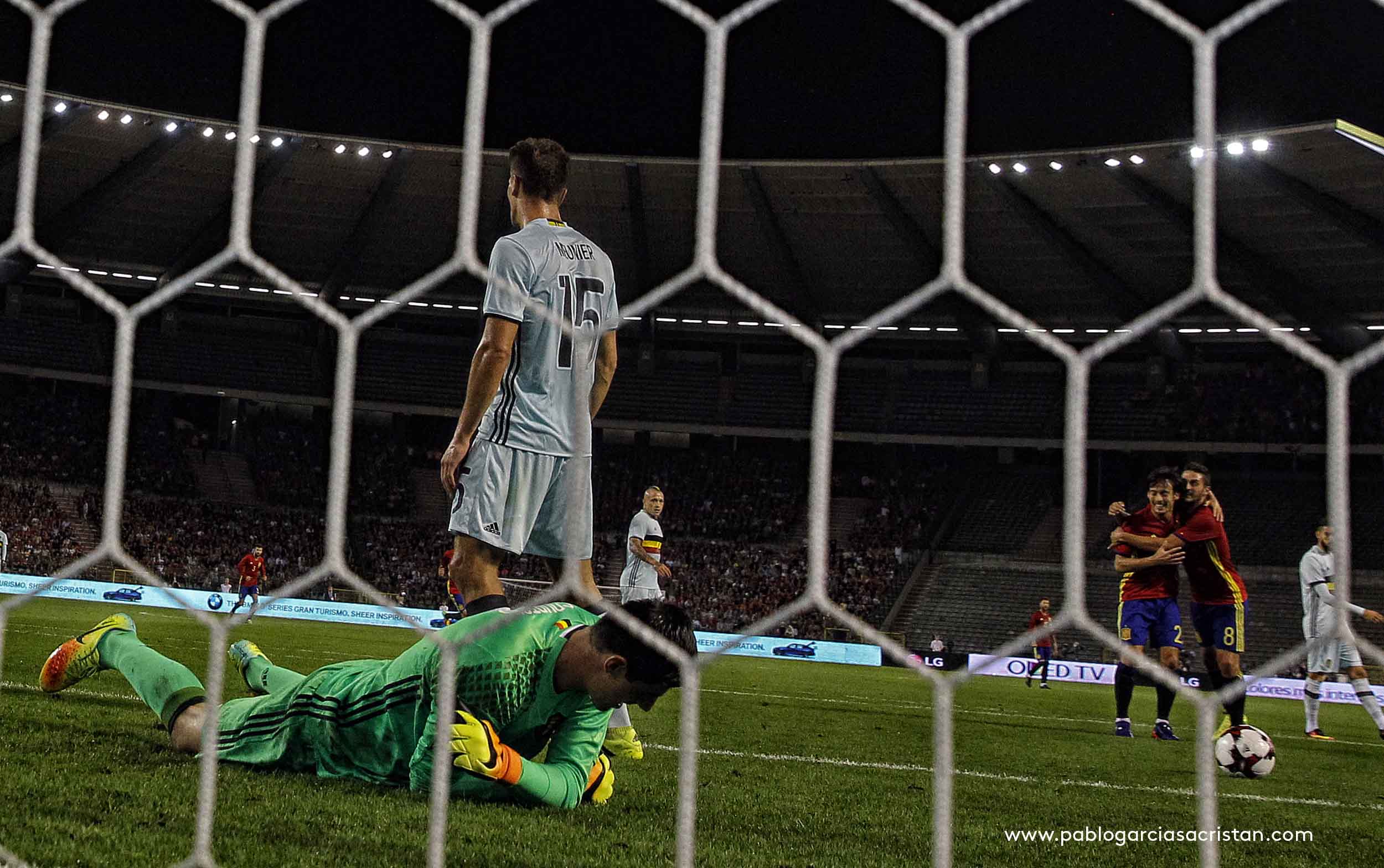 NUEVA ETAPA.
Julen Lopetegui debuta como seleccionador de la Roja con victoria en el amistoso ante Bélgica que esta vez si se pudo jugar y se desarrolló sin ningún tipo de incidente, recordemos que el partido se iba a jugar el 17 de noviembre del pasado año, pero que fue suspendido la noche anterior por la amenaza de atentado terrorista sobre Bruselas.
La Roja desplegó un fútbol vistoso e intenso en gran parte del encuentro por lo que los locales en los que también debutaba como seleccionador Roberto Martínez, no pudieron hacer nada, y sus ocasiones de goles fueron muy escasas. Los dos goles que supondrían la victoria fueron obra de David Silva que junto a Diego Costa fueron los dos jugadores más destacados del conjunto visitante.
El conjunto de Lopetegui mostró durante todo el encuentro una intensidad tanto en ataque como en el repliegue que hizo que fueran claros dominadores del encuentro, generando muchas ocasiones de gol que el acierto de Courtois hizo que el marcador no fuera más amplio.
NEW STAGE.
Julen Lopetegui made his debut as coach of the Red to victory in the friendly against Belgium this time if they could play and was developed without any incident, remember that the match was to be played on November 17 last year, but it was suspended the night before by the threat of terrorist attack on Brussels.
Red unfurled a colorful and intense football in much of the game so the premises where also his debut as coach Roberto Martinez could do nothing, and your chances of goals were very slim. The two goals that would lead to the victory were the work of David Silva who along with Diego Costa were the two most prominent players of the visiting team.
Lopetegui assembly throughout the match showed an intensity both in attack and in the retreat that made the meeting were clear dominators, generating many scoring chances that the success of Courtois made the score was not wider.
Bruselas.
Septiembre 2016.
Pablo García