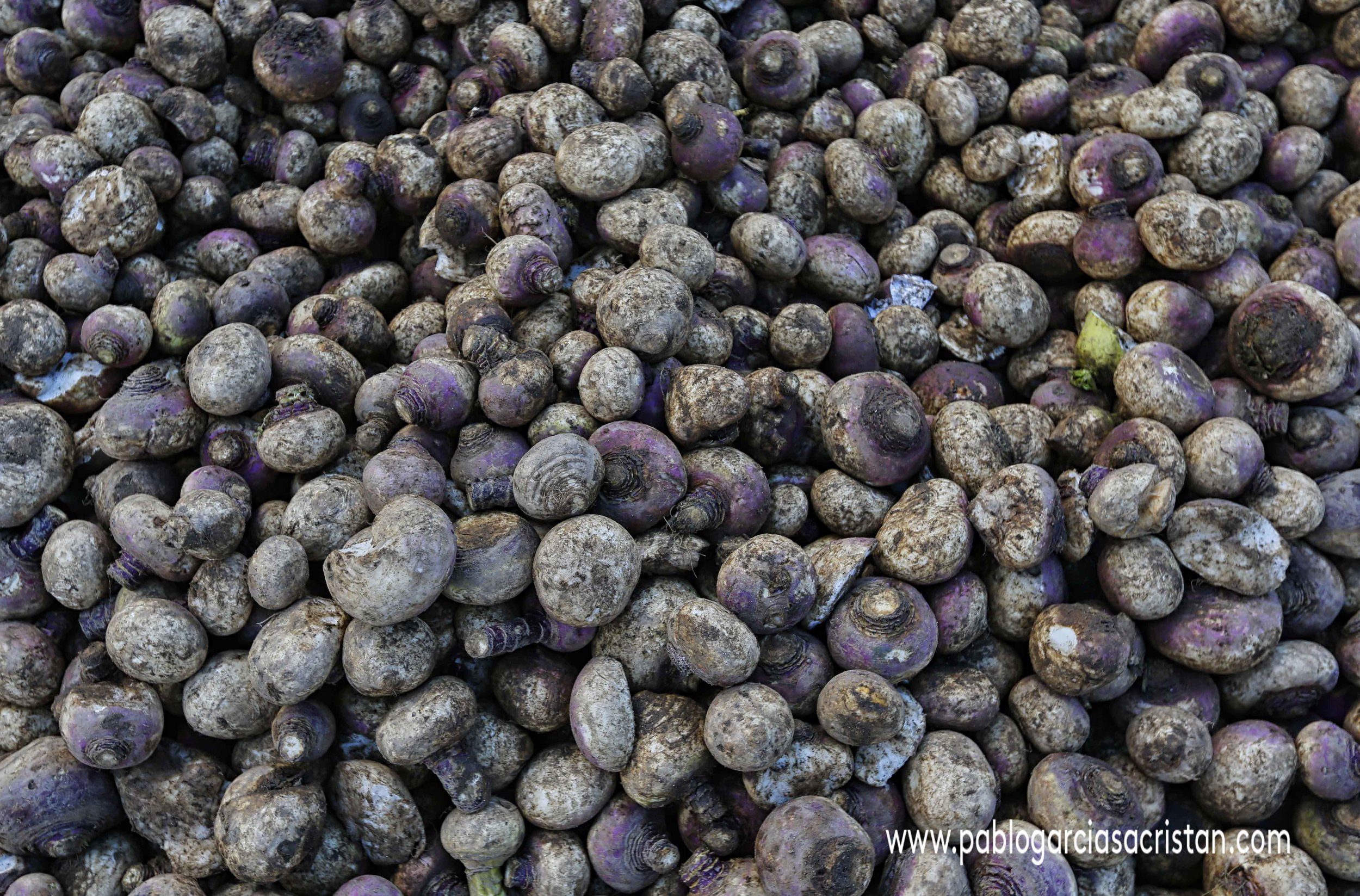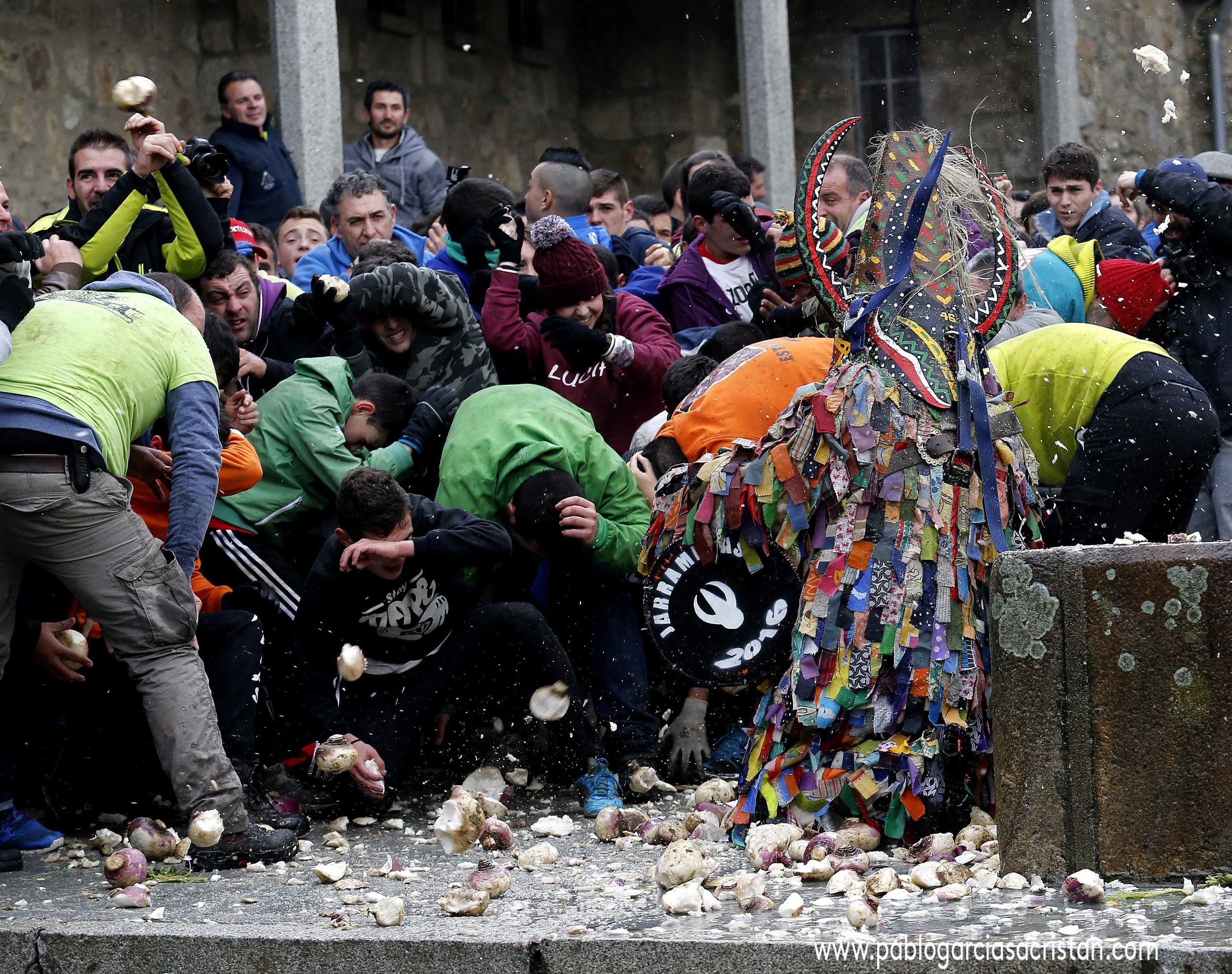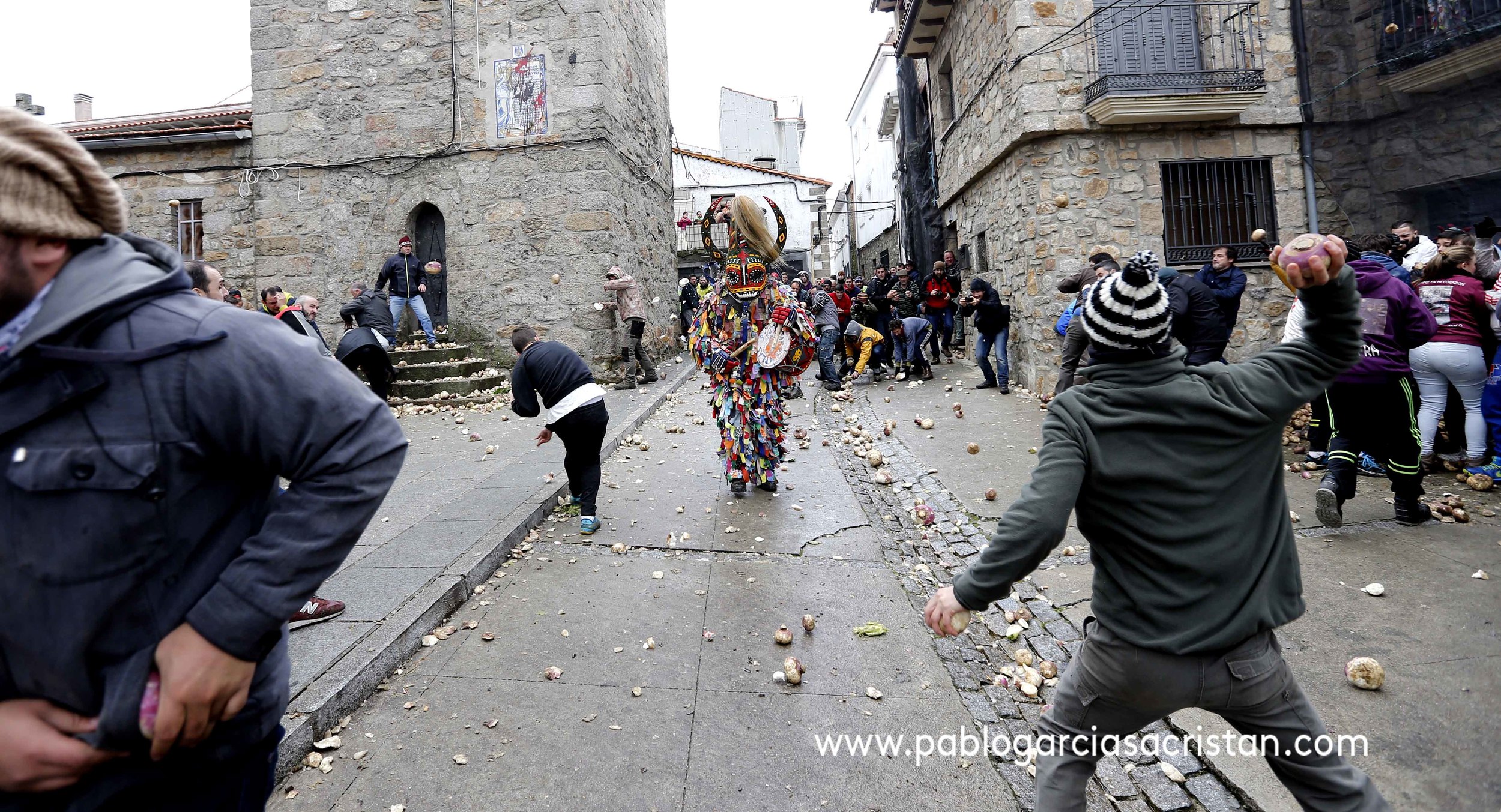 En un pequeño pueblo llamado Piornal, situado a unos 1200 metros sobre el nivel del mar, en Extremadura, se celebra durante los dias 19 y 20 de enero el denominado Jarramplas.
Jarramplas es un personaje vestido con una chaqueta y pantalón de los que cuelgan una multitud de cintas multicolores, la cabeza va cubierta con una máscara cónica de fibra de vidrio que contiene dos cuernos y una gran nariz. El Jarramplas recorre las calles del pueblo tocando el tamboril, y las gentes del pueblo, al considerar a Jarramplas un ladrón de ganado, le castigan tirandole nabos durante su recorrido por las calles del pueblo, este año se calculan que unos 25000 kilos.
Armando Vicente, Mandi, para sus amigos, de la familia de los borregos, ha sido este año el Jarramplas, y ha seguido con la tradición familiar que comenzaron sus abuelos. En este post intento mostrar el día de un Jarramplas, desde que se viste con el traje que llega a pesar unos 60 kilos y lleva unos 3000 trozos de tela de todos los colores cuantos más vistosos mejor, para ello necesita una ayuda de los mozos que le acompañan durante el recorrido y paran el lanzamiento cuando necesita un respiro, pero para ello necesita una condición física buena para poder aguantar esa autentica persecución con miles miles de kilos de nabos lanzados por miles de personas que abarrotan las calles del pueblo bajo un ambiente festivo que hacen muy llevadera toda la jornada y con una amabilidad inmensa por parte de todos los piornalegos que te hacen sentir como en casa.
Agradecer sinceramente a Ruth su ayuda durante el año anterior y este para poder realizar el reportaje en las mejores condiciones posibles.
In the small town of Piornal, located about 1200 meters above sea level, in Extremadura, it is held during the days 19 and 20 January called Jarramplas.
Jarramplas is a character dressed in a jacket and trousers hanging from a multitude of multicolored ribbons, the head is covered with a conical fiberglass mask containing two horns and a big nose. The Jarramplas through the streets of the town playing the tambourine, and the common people, to consider Jarramplas cattle thief, punish him by pulling turnips during his journey through the streets of the village, this year estimate that some 25,000 kilos.
Armando Vicente, Mandi, for your friends, family of sheep, has been Jarramplas this year, and has continued the family tradition that began their grandparents. In this post I try to show the day of a Jarramplas, since he wears the suit weighs about 60 kilos and carries about 3000 pieces of fabric all the more bright colors better, it needs aid the young men who They accompanied him during the tour and stop launching when you need a break, but it needs a good physical condition to endure persecution that authenticates with thousands thousands of kilos of turnips launched by thousands of people lining the streets of the town under a festive atmosphere that make it bearable all day and a great kindness by all piornalegos that make you feel at home.
Ruth sincerely thank their help during the previous year and this to make the story in the best possible conditions.
Piornal. Enero 2016.
Pablo García