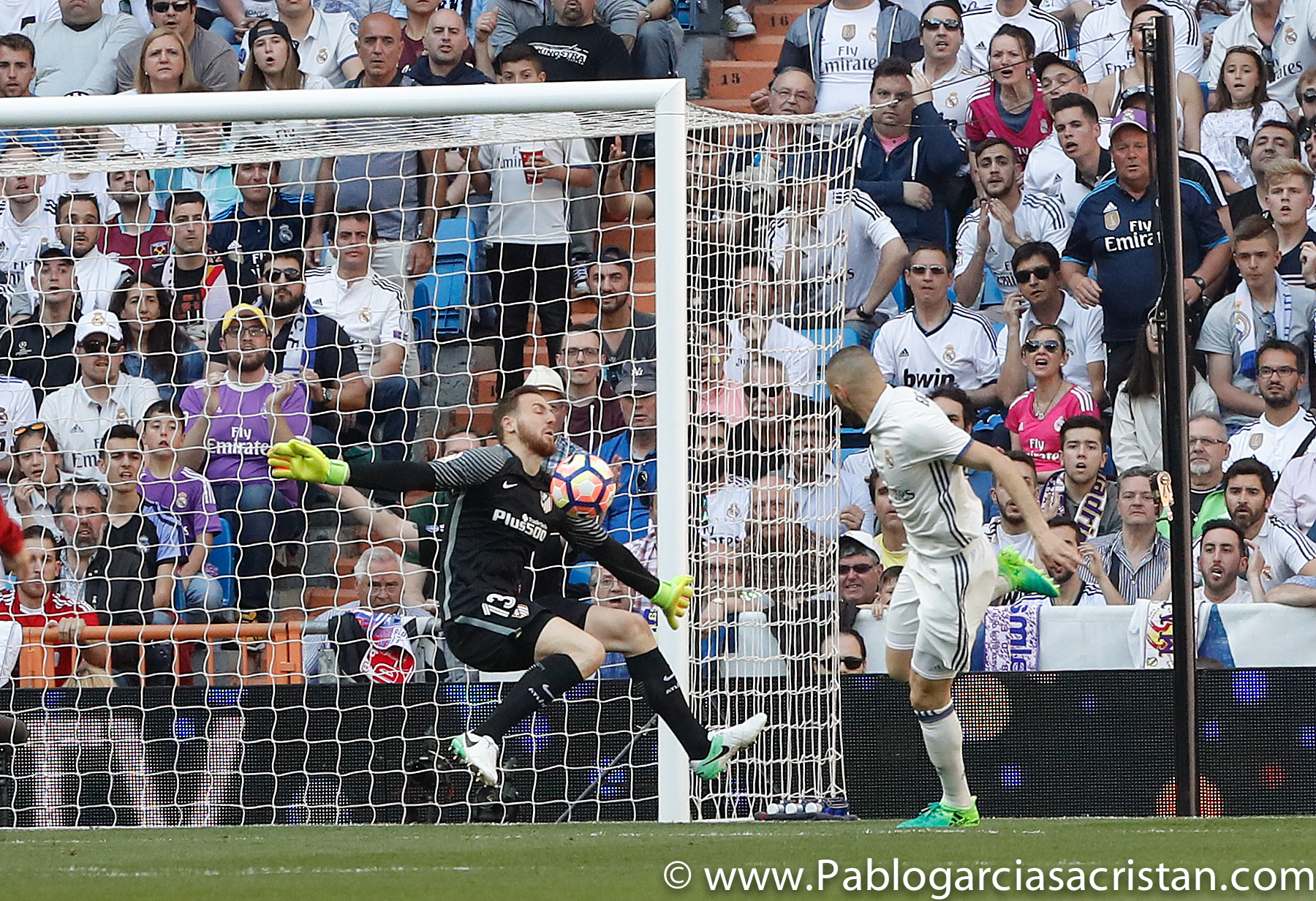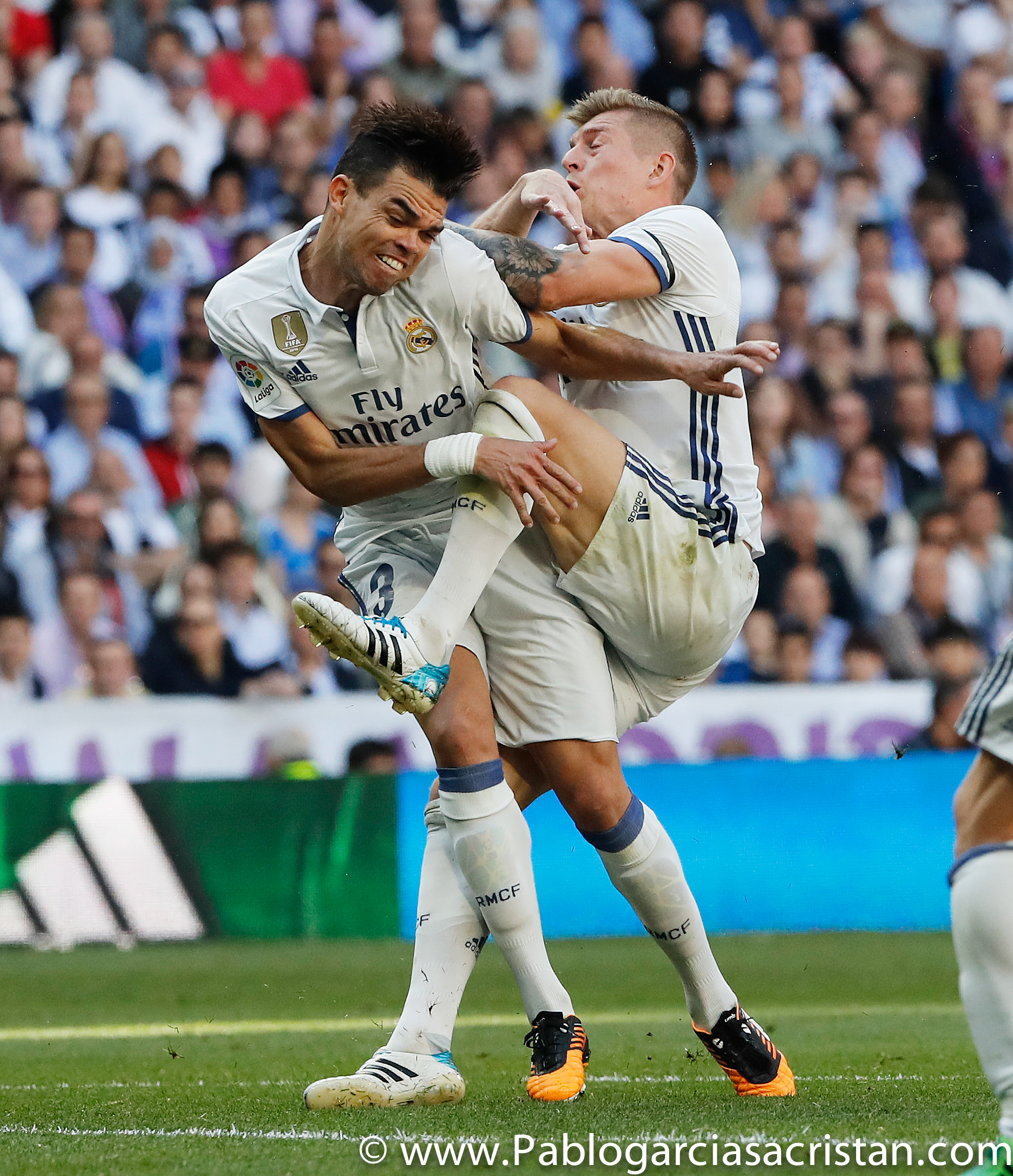 DERBI ANTES DE LAS SEMIFINALES
El Real Madrid y Atlético de Madrid jugaban en el estadio Santiago Bernabéu por diferentes objetivos, los locales querían dar un golpe en la mesa para la consecución del título de liga y los visitantes, afianzar la tercera posición y ya de paso poner picante a la liga. El partido terminó en empate a 1 pero que deja unas sensación de derrota en el conjunto blanco y de victoria en los rojiblancos que en los minutos finales del encuentro Griezmann hizo el gol que supuso el empate.
Pudieron ganar cualquiera de los dos y el resultado es justo para lo que se vio en el encuentro.
La nota triste la puso la lesión de Pepe que sufrió un fuerte golpe en las costillas de su compañero Toni Kroos.
Pablo García.
Abril de 2017.
Madrid
DERBI BEFORE THE SEMIFINALS
Real Madrid and Atletico Madrid played at the Santiago Bernabéu stadium for different goals, the locals wanted to hit the table to achieve the league title and visitors, third place and the step of putting the league in the league . The game ended in tied a 1 but that leaves a feeling of defeat in the white set and victory in the rojiblancos that in the final minutes of the match Griezmann made the goal that was the equalizer.
They could win any of the two and the result is just what was seen in the match.
The sad note put the injury of Pepe that suffered a strong blow in the ribs of his companion Toni Kroos.
Pablo García.
April 2017.
Madrid